Should dentists ask their patients about their sexual health to fight cancer?
A new study highlighted that dentists play a key role in preventing mouth cancer spread by human papillomavirus.
Human papillomavirus is the most common STI, and can cause cancer.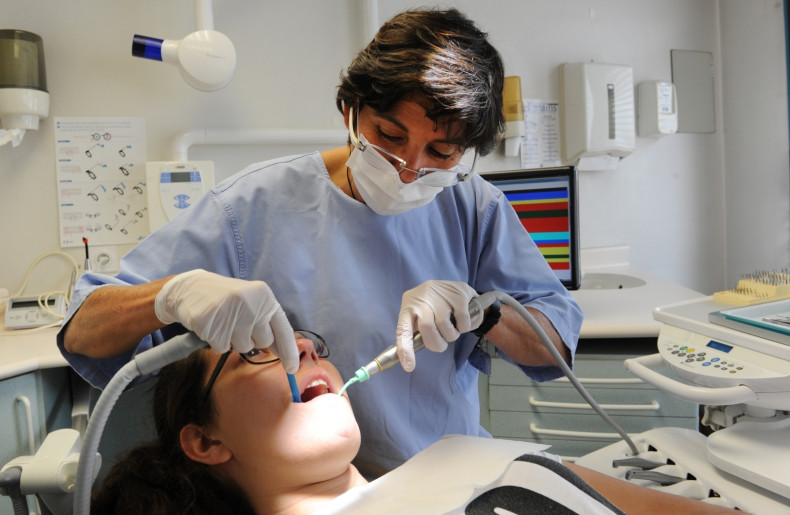 A visit to the dentist often involves a quick check-up, a spot of gum cleaning and, if you're unlucky, a filling. But should dentists also ask their patients about their sex lives in order to prevent oral cancer caused by human papillomavirus (HPV)?
A recent report published in the Journal of the American Dental Association highlighted it was important for dentists to actively check their patients mouths for signs that HPV has caused cancer. The most common sexually transmitted infections (STI), HPV is transmitted through vaginal, anal, and oral sex.
The study involved four focus groups with a total of 33 dentists. It showed that many dentists did not know how to approach the subject of cancer caused by HPV.
Those with HPV can show no symptoms and most people with the virus do not suffer health problems, according to the US Centre for Disease Control. "Others may only find out once they've developed more serious problems from HPV, such as cancers," the website warned.
Up to 93% of oral cancer cases are preventable, according to Cancer Research UK. Over 12,000 cases of head and neck cancer were dignosed according to the latest statistics from 2015, while over 2,300 people died that year.
Mouth cancer can occur anywhere in the head and neck area, including the tongue, lips, salivary glands and even the throat, Dr Eddie Coyle's, clinical director at Bupa Dental Care, told IBTimes UK.
"There are a number of symptoms that patients should look out for, which include sores and swelling in or around your mouth that doesn't heal or bleed; persistent mouth ulcers; persistent lumps in the lymph glands in the neck or in the mouth; tongue pain; changes in your voice or speech; unexplained weight loss: a sore throat and difficulty in chewing or swallowing."
However, Dr Coyle stressed that while it was important to be aware of mouth cancer, similar symptoms are often a sign of less serious conditions. "Therefore, we would only recommend they visit a dentist or doctor only if these have lasted for longer than two weeks," Dr Coyle added.
The study sparked headlines suggesting that dentists may ask patients about their sexual history.
However, lead author Ellen Daley of the University of South Florida, told Newsweek that a person aware they have HPV can cause unnecessary anxiety as it may never cause cancer. Clinicians should instead focus on prevention, including advising patients to get vaccinated against HPV.
In line with this advice, the British Dental Association is leading calls for the UK government to extend its HPV vaccination programme for girls to boys.
"Dentists are on the front line in the battle against oral cancer, and are often the first to spot the tell-tale signs," BDA Chair Mick Armstrong told IBTimes UK.
"HPV is fuelling this preventable disease, a killer that can have a 90% survival rate – but only if it's spotted early.
"Men aren't currently protected from HPV through jabs offered at school, so patients shouldn't be surprised if they are asked about their sexual health," he said.
"These questions would be redundant if the government finally bit the bullet and brought boys into the vaccination programme."