Shrien Dewani: Anni family express anger over 'unanswered questions' and look to UK courts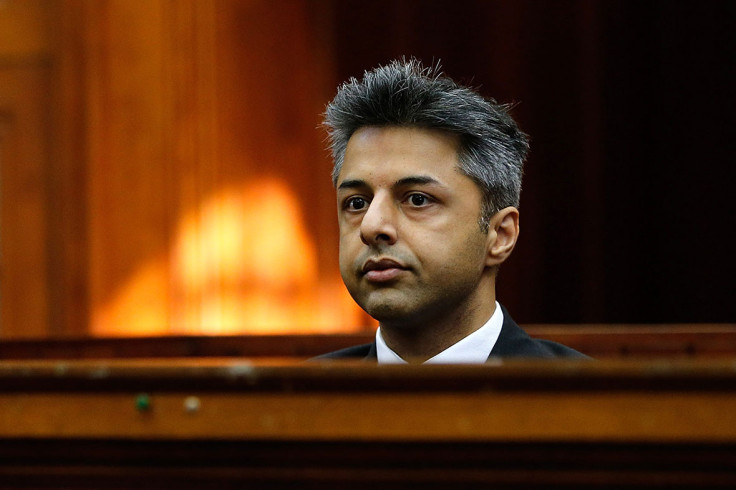 The bereaved family of Anni Dewani expressed their sadness at today's ruling that her husband Shrien Dewani had no part in her murder, as the case was dismissed from court.
Speaking outside Western Cape High Court, her sister Ami Denborg said: "We came here for the truth, seeking answers but are left with so many unanswered questions, it's a very sad day.
"The knowledge of not knowing what happened to my dearest little sister... will be with my family for the rest of our lives.
"We hope no other family will ever have to go though what we have been through."
Ashok Hindocha, Anni's uncle, has released a statement saying the family "will always live without ever knowing" what happened.
"The decision to end the trial without the defendant offering a defence, means we, and the good people of South Africa, the UK and various parts of the world who have followed the case, will always live without ever knowing the complete events that led up to Anni's death," he said.
"We would have preferred that Shrien Dewani went into the witness box and told in his words what happened after he was accused of her murder.
"We know now that he was having gay sex with male prostitutes and declared himself bisexual on the first day of his trial."
"We will now go through this case with our lawyers to confirm whether we can file a lawsuit against Shrien Dewani in the UK," Hindocha continued.
Dewani was dramatically cleared of any involvement of his wife's murder in Gugulethu, near Cape Town on 13 November 2010.
Judge Jeanette Traverso dismissed the case after there was "insufficient evidence" for the state to continue.
Traverso ruled the evidence in this case "fell below the threshold" for a reasonable court to make a conviction.
She described the evidence of taxi driver Zola Tongo, the only witness linking Dewani to the murder, as "so improbable", that "one cannot see where the lies end and the truth begins".
In her conclusion, she said the only reason not to grant the application would be out of hope the accused would implicate himself if he stood trial.
She announced: "I am making the following order... the application is granted. The accused is found not guilty on this charge."
She added hotel worker, Monde Mbolombo, would not have indemnity from prosecution after playing a 'middle man' role in the murder.
He admitted in court to putting Tongo in touch with Mziwamadoda Qwabe and gunman Xolile Mngeni, who carried out the killing.
© Copyright IBTimes 2023. All rights reserved.