Siafunds token opts to be classed a security under SEC rules
Sia CEO David Vorick talks about his eventual decision to follow the accredited investors route for the siafunds token sale.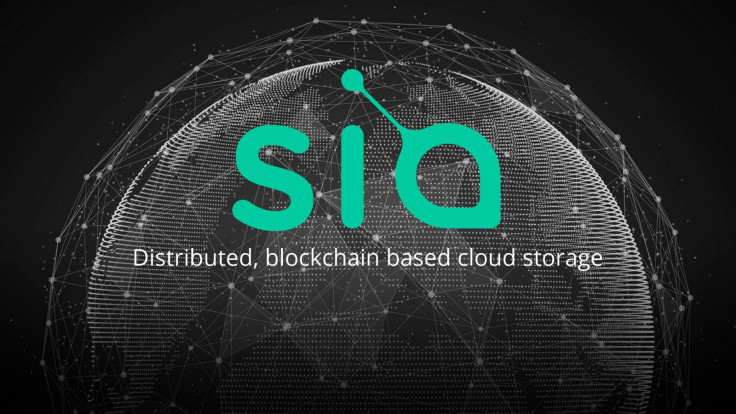 Decentralised storage network Sia is doing a token sale for its siafunds revenue asset, which will be classed as a security under the SEC's rules and be open to accredited investors.
Sia launched as a fully functioning decentralized storage platform in 2015 with two digital assets. The first is the siacoin token, which is the only way to rent storage on the Sia network. The second is the siafund token, a digital asset that entitles the holder to a portion of the siacoins exchanged each time a file contract is created on the Sia network.
Because siafund holders receive siacoins based on the volume of and value of file contracts entered into the Sia network, the siafund holder has an incentive to improve the storage platform and bring on more storage users. The aim is to create a better model than many of the token models in use today, where often developers are prioritizing token price over the core network utility, stated a blog post by David Vorick, CEO of Sia.
There are 10,000 siafunds, and they are indivisible. Nebulous, the company that funded most of the core development for Sia prior to launch, currently holds 8,750 siafunds, and the other 1,250 siafunds are held by members of the Sia community. Nebulous will be selling 750 siafunds to qualified investors in an upcoming Tokenized Security Offering (TSO).
The sale, which will be structured as a modified Dutch auction, will be open to accredited investors only (somewhere between 5,000 and 10,000 of them are expected). Vorick explained that this was a difficult trade off; it came down to preserving the decentralization of all Sia's meaningful infrastructure.
The only way to ensure a token sale will be available to the general public and sold to retail investors, and comply with SEC regulations, is doing a thing called a Regulation A-Plus.
One of the requirements of the Reg A-Plus today is that your asset has to be listed on a central exchange. It has to be traded exclusively through that exchange and the exchange has to sign off on all transactions, and can reverse transactions. In addition, every holder of the asset, whether they are on the exchange or not, must have their name and address registered.
Vorick said: "Because Reg A-Plus requires this centralised component in your infrastructure, we felt that complying with that was inappropriate and just a poor fit for what we are trying to achieve overall. We're extremely focused on decentralization and making sure that no meaningful part of our infrastructure falls under one centralised entity, or even a small collective."
It's for this reason that Sia chose the Regulation D instead, an exemption which means accredited investors only can take part in the sale.
"We hope that in the future, regulatory frameworks open up and that regulators find alternative means to protect retail investors while also allowing us to remain decentralized," said Vorick.
Like most of the developer community, Vorick believes in the tokenization model for fundraising. However, the previous year has seen such a rush to ICO, the whole thing has garnered a rather bad reputation.
"I think when token sales try to bill themselves as selling utility tokens this is misleading. The buyers of these tokens don't really have an intention of spending $20,000 on Ethereum transaction fees or however much they bid. They have an expectation of making returns.
"So we feel it's important to acknowledge the asset that we are selling as a speculative vehicle, as a way to make money. That means we have to fit into these regulatory frameworks that exist to protect investors. And that's something we have chosen to embrace."
As far as the structure of the sale is concerned, Sia has chosen a Dutch auction style to make things as fair as possible . "Basically we have a bidding process where people say how many siafunds they want to buy and what price they want to buy at. Then when the auction closes we find the lowest price where we sell as many as we want to sell, but not more.
"Everybody who bid above that price gets siafunds at that price. So if some people bid really high and then the clearing price is low they don't have to pay that really high price, they can pay the lower price."
Vorick says another important mechanism is a shift away from what he calls "the fast click game", where everything gets sold in the first five minutes of the sale.
"Our sale is going to be open for several days and at any point throughout the sale you can change your bid or reduce your bid, or withdraw. So there is no pressure.
"The first 24 hours of the sale is going to be open and there is no risk of getting boxed out; if you are slow to bid or if you want to change your bid later, it's not going to damage your prospects. We feel that's more investor friendly, and ensures that people aren't going to make decisions they are going to regret."
The majority of the funds raised will go towards software developers of some type, but there will also be onboarding of community managers, community developers, specialists in marketing and branding materials and enterprise sales.
Sia is currently targeting cold storage, disaster recovery and protecting sensitive and important data in a decentralised way. It's worth noting that Sia can do cold file storage at 10x cheaper than cloud services today. As such, it seems inevitable that blockchain is going to take a large market share, at the very least from the cold storage market, which is expected to be a $200bn market in the next five years or so.