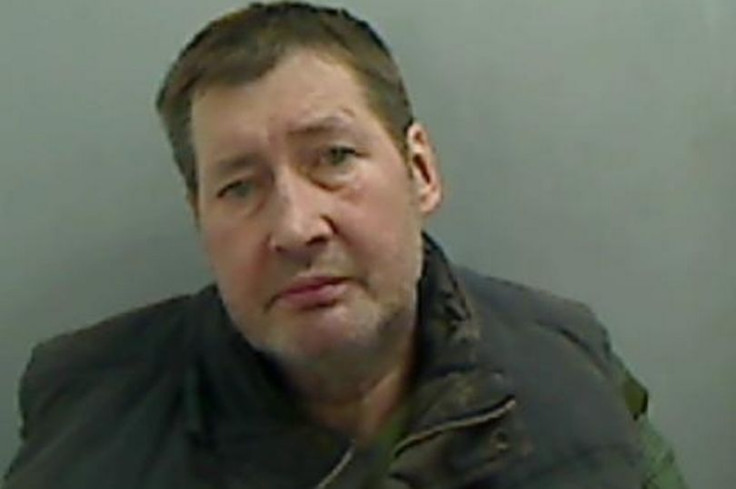 A convicted paedophile built a "hidey-hole" inside his home and guarded it with attack dogs to imprison one of his victims. Michael Dunn, 57, knocked a cavity through his kitchen wall and camouflaged it with a fridge, a court heard.
Dunn was yesterday (25 January) found guilty of sexually abusing four "almost powerless" victims over a period of five decades. He used the "hidey-hole" in his kitchen to conceal a missing girl in case police entered his house to look for her.
Teeside Crown Court, in north east England, heard "short-tempered" and "paranoid" Dunn groomed a series of vulnerable children by appearing caring at first and offering them alcohol and cigarettes. In time he would demand sexual gratification from them.
"It's what boyfriends and girlfriends do," he told one young girl after raping her. Dunn, of Alfred Street, Redcar, was found guilty of 10 charges of rape, three of indecent assault and three of false imprisonment.
When one of Dunn's victims challenged him about his abuse he snapped and threatened her, saying: "I'll have you done for slander," the Evening Gazette reported. One of his victims was driven to a suicide attempt, the jury heard.
Richard Bennett, prosecuting, said: "Michael Dunn is a violent, controlling and sexually abusive man." He added that Dunn was prone to become aggressive and threatening if his victims did not adhere to his sexual demands.
The jury heard that Dunn became obsessed with security and amateurly wired his home with CCTV devices and motion sensors.
Cleveland Police Detective Sergeant Dave Pettrick said: "This was an extremely complex and difficult inquiry which spanned many years and several locations in the UK.
"I would first of all like to pay tribute to the victims for their bravery and for supporting our investigation, which enabled us to bring Dunn before the courts.
"Essentially Dunn groomed several women and young girls, in some cases making them completely dependent on him, and carrying out sexual offences against all of them.
"Some of the victims were kept in line through Dunn's extreme violence or even through the fear of brutal beatings and he had complete and absolute control over their lives.
"He ensured he and his victims evaded the authorities while he continued to abuse and control the women.
"Needless to say, all four women are deeply affected by their terrible ordeal. I hope today's verdict/sentence will bring some comfort to them as they attempt to move on with their lives."
Dunn will be sentenced at an as yet unfixed date.