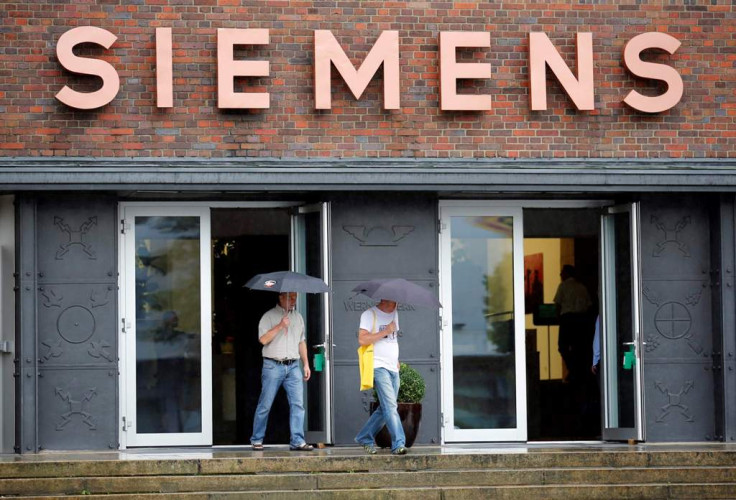 Europe's biggest industrial group Siemens announced its second share buyback since 2013 as the company's fourth quarter revenue rose 4% to €21.3bn (£15bn) against estimates of €21.7bn (£15.3bn). The Munich-based engineering conglomerate said it would buy back €3bn (£2.1bn) of shares over the next three years.
Last month it completed a €4bn (£2.82bn) buyback of 4.9% of the stock, announced two years ago. It also proposed a €3.50 (£2.46) share dividend, up from €3.30 (£2.32) a year ago.
"We delivered what we promised, and are well-positioned to deliver on our plans for the year ahead," the company's CEO and president Joe Kaeser said in a statement.
The group, whose activities range from making trains to power equipment and medical scanners, reported a worse-than-expected 33% drop in fourth-quarter net profit, but forecast sales and earnings were predicted to grow in the quarters ahead.
Net profit fell to €959m (£676m) in the three months to end-September from €1.45bn (£1.02bn) during the same period last year. But the full year net profit rose 34% to €7.38bn (£5.2bn).
"Siemens anticipates further softening in the macroeconomic environment and continuing complexity in the geopolitical environment in 2016," it said in a statement on Thursday 12 November.
"This outlook assumes that momentum in the market environment for Siemens' high-margin short-cycle will pick up in the second half of fiscal 2016."