Joe Kaeser Says Siemens to Focus on 'Attractive' US as Europe Lags
But Kaeser forecast flat revenue for his firm in 2015.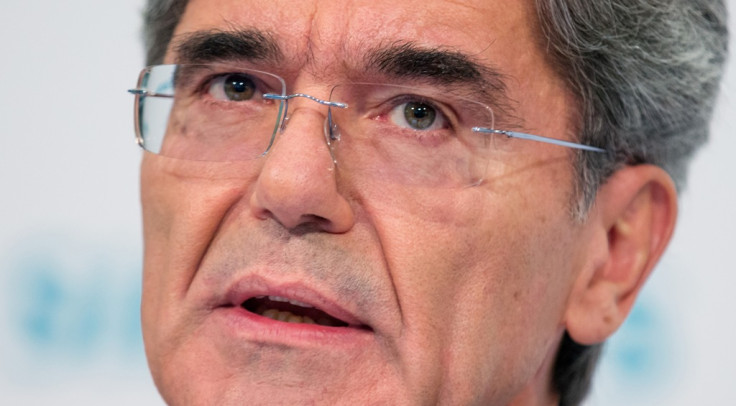 German engineering conglomerate Siemens will focus on the US to drive growth amid a weakening European economy.
Chief Executive Joe Kaeser told CNBC on 6 November that he believed America looked more attractive than Europe.
Kaeser said: "The US, and Mexico and Canada that are in the neighborhood of the biggest economy in the world, have always been important to us. We have $20bn in business in the US and 60,000 people work for us there so we've always been very clear that this is an important market for us.
"The re-industrialization of the US is only at the beginning and there is going to be more to come which we think is going to be very attractive."
Kaeser's comments followed Siemens' annual news conference in Berlin, where he forecast flat revenue for 2015.
Kaeser said: We believe that our business environment will be complex in fiscal 2015, among other things due to geopolitical tensions. We expect revenue on an organic basis to remain flat year-over-year, and orders to exceed revenue for a book-to-bill ratio above 1.
"Furthermore, we expect that gains from divestments will enable us to increase basic earnings per share (EPS) from net income by at least 15% from €6.37 in fiscal 2014..."
The Munich-based firm announced on 6 November the sale of its hearing aid unit to private equity firm EQT and Germany's Struengmann family for €2.15bn ($2.69bn, €1.65bn).
Earlier in the day, Siemens proposed a shareholder dividend of €3.3 a share for the financial year ended 30 September, 2014, after announcing fourth-quarter and full-year results.
The firm's operating profit for the fourth-quarter rose 28% to €2.2bn, missing the average estimate of €2.25bn in a Reuters poll.
Operating profit for the full-year rose 26% to €7.3bn.
© Copyright IBTimes 2023. All rights reserved.