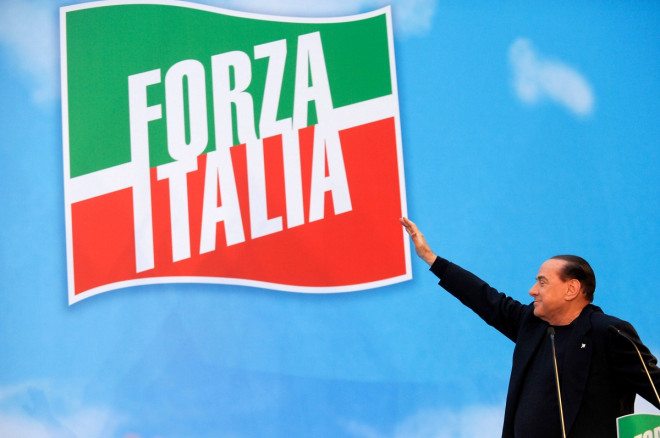 Silvio Berlusconi has claimed that remarks in which he accused Germans of denying that Nazi-run death camps ever existed were taken out of context and seized by his political opponents to create a case against him in the run-up to the European elections.
"It is painful and unpleasant that the European left trades on a case build on a sentence taken out of context," Berlusconi said, in reply to the centre-right EPP party's candidate for the presidency of the EU Commission, Jean-Claude Juncker, who had urged him to apologise.
"Juncker shouldn't fall into such electoral campaign traps."
Berlusconi claimed that Germans are in denial over the Holocaust, as he was presenting his centre-right Forza Italia party's candidates for May's European Parliament elections at a weekend meeting in Milan.
Forza Italia is part of the EPP.
During his speech he mentioned a 2003 gaffe he made comparing the president of the EU Parliament Martin Schulz to a concentration camp guard or Kapo.
The former Italian prime minister said he didn't want to offend Schulz, who is German, and then added: "the Germans, for them, concentration camps never existed."
Chancellor Angela Merkel's spokesman Steffen Seibert said that the claims were "so absurd that the government won't comment on them".
A master in media communication, Berlusconi seemingly aimed at riding a populist wave of anti-German sentiment that hit Italy and other southern European counties left cash-strapped by the financial crisis.
Junker, who is said to be "sickened" by Berlusconi's remark, described the tactic as "unacceptable".
"During the crisis, Germany, like many other EU Member States, has shown unprecedented solidarity with European countries in difficulty," he said.
"These countries have themselves taken unprecedented and often painful measures to stabilise their public finances and their economies.
"This has not been an easy process, neither for Germany nor for the countries in difficulty. One-sided accusations are simply inappropriate!" he said.
Berlusconi is banned from running in elections because of a tax fraud conviction but still leads his party, which is polling at about 20%.