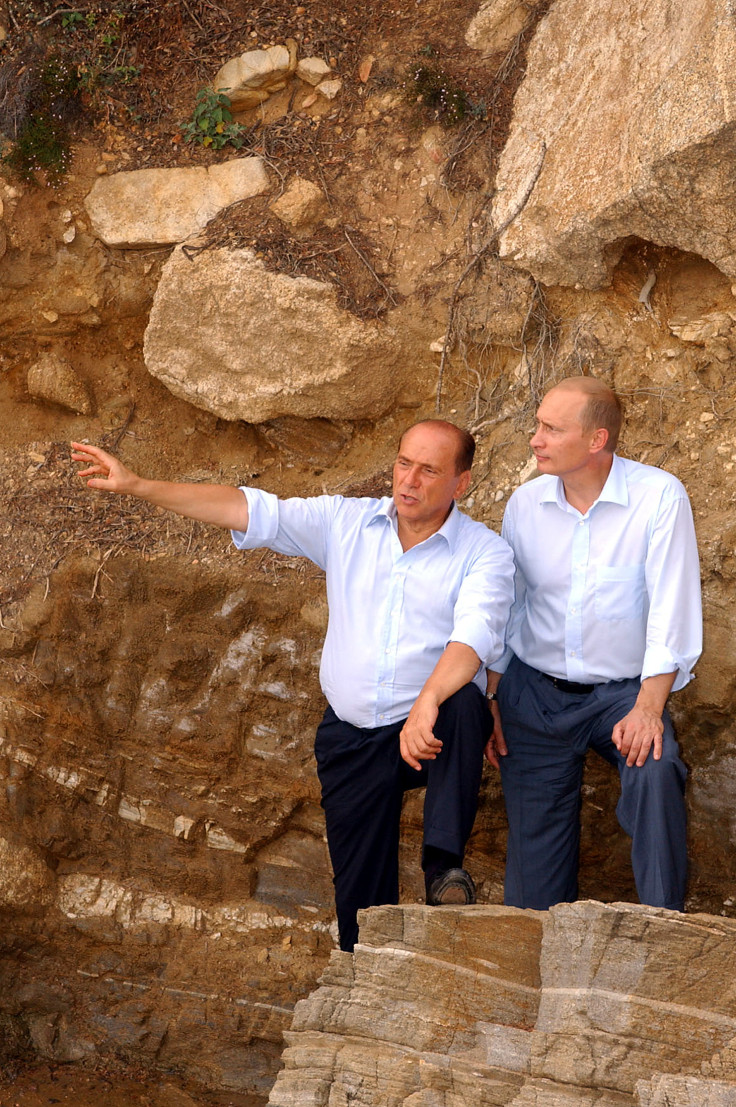 Controversial former Italian Prime Minister Silvio Berlusconi may sell the lavish Mediterranean villa where he hosted notorious parties to the Saudi Arabian royal family, Italian media reports.
Saudi Crown Prince Mohammed Bin Nayef was given a guided tour of Villa Certosa, which lies in a 120 hectare estate on the coast of Sardinia, last week.
Berlusconi hosted world leaders including Tony Blair and Vladimir Putin at the villa, which boasts a Greek-style amphitheatre, a lake, a grotto with a secret tunnel leading to the sea and glades of palm and olive trees.
The villa even has its own artificial volcano built on a hill that 'erupts' with fireworks, fake lava and artificial earth tremors.
Guests, including former Czech prime minister Mirek Topolánek, were photographed by paparazzi frolicking with bare-breasted women at the villa in 2009. Shortly after, Berlusconi was accused of child prostitution, after teenage Moroccan belly dancer Karima El Mahrough claimed she was paid up to $10,000 to take part in 'bunga bunga' orgies at his Milan villa. Berlusconi successfully appealed his prostitution conviction in 2014.
The Corriere della Sera reports that the negotiations over the purchase of the villa have intensified since Saudi King Salaman cut short a holiday in the South of France after locals objected to the closure of a popular beach.