After criticising Britain's Got Talent's voting system, Simon Cowell is back as a judge on America's Got Talent 2017. The judge was impressed with Mandy Harvey, a deaf singer who mesmerised the audience with her powerful singing.
Soon after her inspirational performance, an awestruck Cowell hit the golden buzzer. "Mandy, I don't think you're going to need a translator for this," he told Harvey who received a standing ovation from the audience.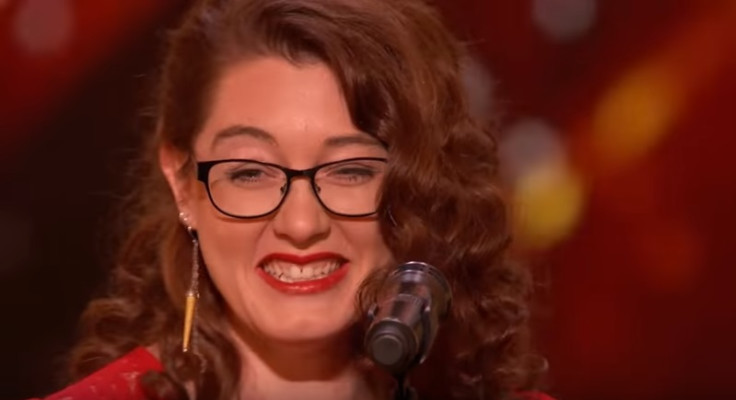 After entering the glittery stage, Mandy revealed how she lost her hearing due to a connective tissue disorder when she was 18. "I left music after I lost my hearing, and then figured out how to get back into singing with muscle memory using visual tuners and trusting my pitch," Mandy, who is now 29, told the judges. She also explained how she is able to rhythm her singing with the music by "feeling the tempo, the beat, through the floor."
Mandy sang an inspiring song "Try" which she wrote summarising her battle. "After I lost my hearing I gave up, but I want to do more with my life than just give up," she added.
The lyrics of the song read: "If I would try, if I would try, there is no one for me to blame cause I know the only thing in my way is me." The English reality television judge was emotional after listening to the song that highlighted Harvey's battle with the rare disorder. "That was one of the most amazing things I've ever seen and heard," Cowell said.
"Honestly I never think I'm going to be surprised or amazed by people, and then you turn up. Not just the fact that you are you, but it was your voice, your tone, the song was beautiful. Congratulations, you are straight through to the live shows. Mandy, you know what, we found each other!"
There wasn't a single dry eye in the audience when Cowell hit the golden buzzer for Harvey. Fans who watched the show on Tuesday, 6 June on NBC, hailed the singer as an inspiration to the world. "She was absolutely delightful. What a wonderful song to inspire people with. Keep your chin up and never give up just keep moving forward with your life," one viewer wrote on AGT's Facebook page.
"Manda Harvey, you are absolutely amazing! I am partially deaf and have always worried about how I would sing when I go completely deaf (because they think I will)!! You are my new hero and an inspiration to me!! Thank you for a new way to look at life and it's obstacles!! God bless you," added another.
America's Got Talent season 12 airs every Tuesday night on NBC.