Simon Cowell had admitted he feared he had broken his neck during a recent accident. Cowell had fallen down the stairs at his London home and had to be rushed to the hospital by paramedics.
On 27 October, the 58-year-old had tripped down the stairs while he was bringing back a cup of hot milk from the kitchen. "I'd gone to get some hot milk because I felt ropy. On the way back upstairs, I just remember feeling really dizzy. Next thing I know someone was putting a neck brace on me and I had a terrible headache, which must have been from me hitting the stairs," Cowell explained about the incident.
Speaking to The Sun, the X-Factor Boss admitted: "I was lying on my back thinking, 'I hope I haven't broken my neck.'"
He also thanked the NHS, saying: "The NHS staff were the most amazing people I've ever met, genuinely. Fortunately it was all fine."
While his wife Lauren Silverman is said to have boarded a flight from New York to London as soon as she heard about the accident, Cowell admitted that he hasn't yet told his three-year-old son Eric about it. "He [Eric] probably would have told me off, and I didn't want to worry him. He's only three."
The music mogul had earlier revealed that low blood pressure had caused the accident and has vowed to improve his lifestyle for the sake of his son. Accepting the fact that it was a huge eye-opener, Cowell said: "It does make you realise what's truly important in life."
The Sun had previously quoted Cowell as saying: "Sometimes we get a reminder that we're not invincible and this was certainly mine. It was a huge shock. They think I fainted because I had low blood pressure and so I have got to really take good care of myself to sort that out. After all, I am a dad and have more responsibility than ever."
Due to his fall, Cowell was forced to miss The X Factor's first live shows. Britain's Got Talent judge Alesha Dixon was brought in as a quick replacement while Cowell was recuperating.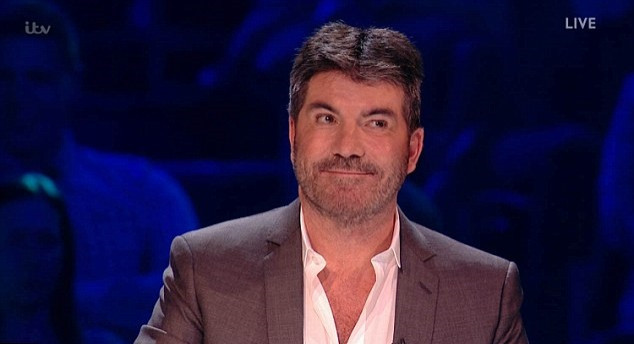 He has now returned to the judging seat alongside Sharon Osbourne, Louis Walsh and Nicole Scherzinger, albeit a faded bruise on his neck.