'It's been scary': X Factor judge Simon Cowell breaks silence on fall that needed brain scan
Music mogul expected to miss the first of The X Factor's live shows in the wake of his ­­collapse.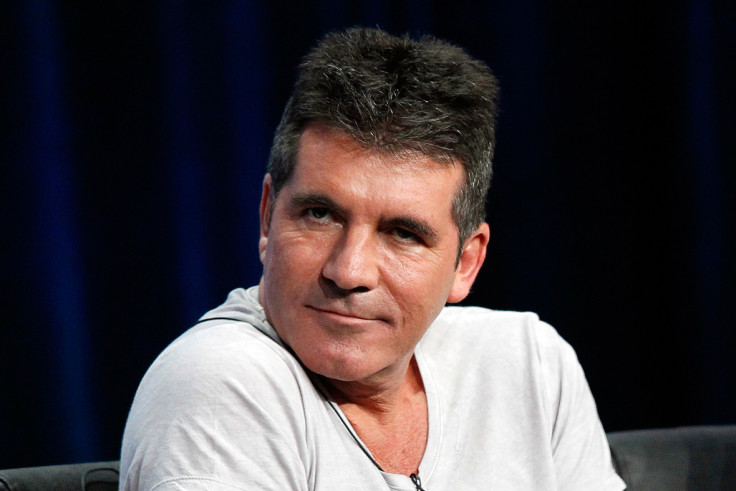 Music mogul Simon Cowell has revealed that he has been left shaken after fainting and falling down a flight of stairs at his west London home.
The X Factor judge, 58, was carried out of his mansion in a neck brace after paramedics arrived at the premises at approximately 8am on Friday morning (27 October). He had woken up dizzy and gone to get a glass of milk before losing consciousness and falling backwards.
He was found by staff and rushed to Chelsea and Westminster Hospital where he was given an emergency CT scan on his brain as well as MRI scans on his neck and back to check for any signs of injury.
"He couldn't be moved for some time because he felt pain in his spine so they were worried that there could be some of much more serious problem like a broken back," a source told the Sun.
"He's had every sort of test in hospital and is awaiting the results."
Although the Syco boss gave the paparazzi his famous thumbs up when he returned home hours later, he is expected to miss the first of the X Factor live show tonight (28 October).
However, he is expected to rejoin Louis Walsh, Sharon Osbourne and Nicole Scherzinger for Sunday's results show.
The father of one is mentoring the groups this year but his absence has now prompted a change of schedule. Walsh and Osbourne's categories, the boys and girls respectively, will now feature tonight.
"It's been scary. A shock to the system," Cowell told The Sun.
While it is not yet known what caused the health emergency, Cowell previously collapsed in 2012 after being struck down with exhaustion as his workaholic lifestyle took its toll on his wellbeing.
Cowell's girlfriend, Lauren Silverman, was in New York at the time of the accident and has taken the first flight to London to be with him.