Nicole Scherzinger has been banned from joining Britain's Got Talent (BGT) chief Simon Cowell at St Tropez, according to sources. The 53-year-old television mogul is believed to be taking a large entourage of former girlfriends and close friends on a luxury yacht cruise, to escape the Lauren Silverman situation.
Cowell is reportedly the father of American socialite Lauren Silverman's second child. The 36-year-old Lauren is the estranged wife of real estate tycoon Andrew Silverman, who has since filed for divorce, naming his wife and Cowell in the papers.
"The plan was for judges to join him on board, where he would discuss the finalists with them and reveal what categories they have. That was before all this baby drama kicked off. Simon now needs time to think about things other than work so it seemed inappropriate to carry on," an ITV insider told the Daily Star.
Cowell has reportedly told friends he is eager for BGT to continue unaffected and also that he is angry with Lauren and her representatives for leaking sensitive information to the press.
"Privately he has told friends he is not happy about the way in which Lauren's family are leaking information to the Press, as it is something he can't control," Cowell's friend stated.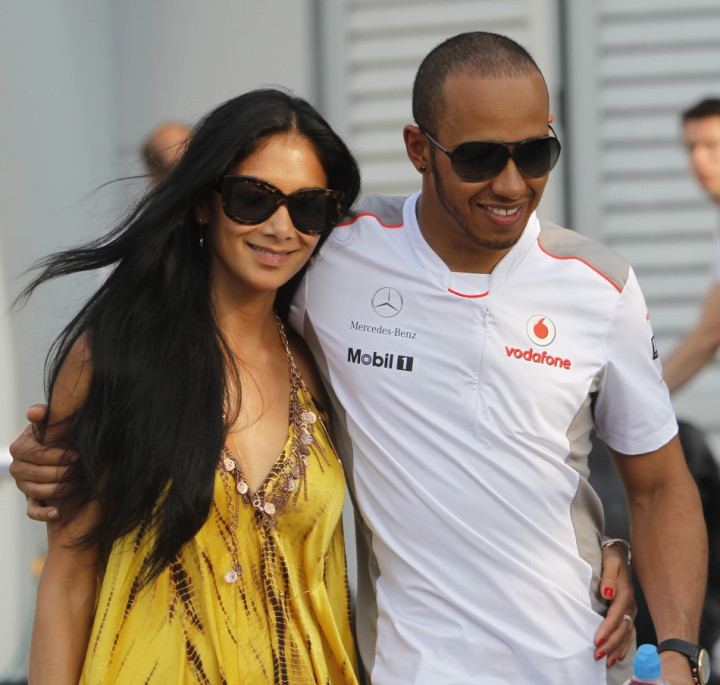 Meanwhile, Lewis Hamilton, Scherzinger's ex-boyfriend and a motor racing star, is reportedly eager to win back the affections of the 35-year-old singer.
Hamilton and Scherzinger began dating in 2007 but have had a fractured relationship since, with their respective work schedules reportedly making it difficult to maintain a personal relationship.
"Yo, I used to wake up to the most beautiful woman in the world & now look what I wake up to...balls all out Roscoe [the British driver's pet bulldog] snoring hard!!"Hamilton tweeted.
The 28-year-old Hamilton, who competes in the Formula 1 world championship with German team Mercedes, dedicated his race win at the 2013 Hungarian Grand Prix to Scherzinger.
"I feel like, the thought on my mind through the entire race was of someone really special to me. And I want to dedicate it to her," Hamilton stated during a Sky Sports interview.