Brexit Secretary David Davis has announced the government will introduce a Bill on Article 50 "within days" in order to ensure it is still triggered in March 2017. Davis promised that the Bill will be as "straightforward as possible" so that the "decision of the people" is kept.
Davis also reiterated that there is "no going back" with regards to Brexit and the Bill will reflect this. "The point of no return was passed on 23 June last year," he added.
Davis was speaking to MPs in the House of Commons after the Supreme Court rejected the government's appeal that Theresa May could use prerogative powers to formally trigger Article 50 without consulting parliament.
The Secretary of State for Exiting the European Union repeated Downing Street's previous comments that the ruling "does nothing to change" their timetable for leaving the EU.
He said: "Our timetable for invoking Article 50 by the end of March still stands. That timetable has given valuable certainty to citizens and business in the UK and across Europe, it's understood by our European partners and provides a framework for planning the negotiation ahead."
Discussing the legislation, Davis said he understands some MPs will want to "scrutinise" the Bill, but hopes they will not use this as an excuse to "frustrate or delay" the Brexit process.
Davis added: "The purpose of this Bill is simply to give the Government the power to invoke Article 50 and begin the process of leaving the EU. That's what the British people voted for and it's what they would expect. Parliament will rightly scrutinise and debate this legislation, but I trust no one will seek to make it a vehicle to attempt to thwart the will of the people or frustrate or delay the process of exiting the EU."
Responding to Davis' statement, Shadow Brexit Secretary Keir Starmer confirmed that Labour accept the outcome of the EU referendum result, but described the government's decision to appeal against the original High Court ruling in favour of Gina Miller's campaign group as a "waste of time and money".
Starmer added: "The High Court decision was 82 days ago; the PM could have accepted then to introduce a Bill, we could have debated the issues and I would like the Secretary of State to lay out what the cost to the taxpayer has been of this appeal."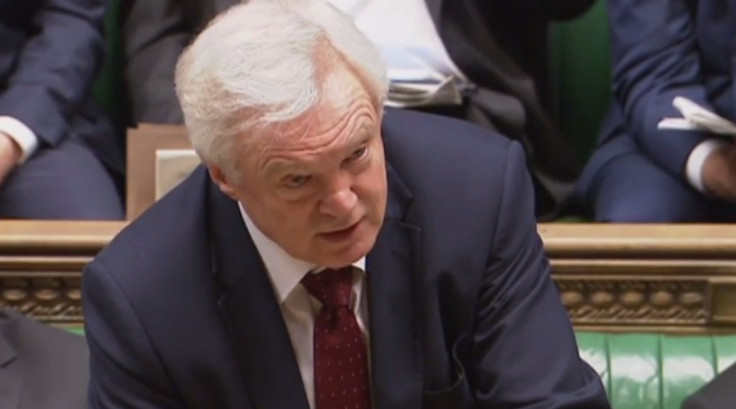 David Davis Article 50 statement in full: