Sinai plane crash: Mid-air explosion likely downed Russian airliner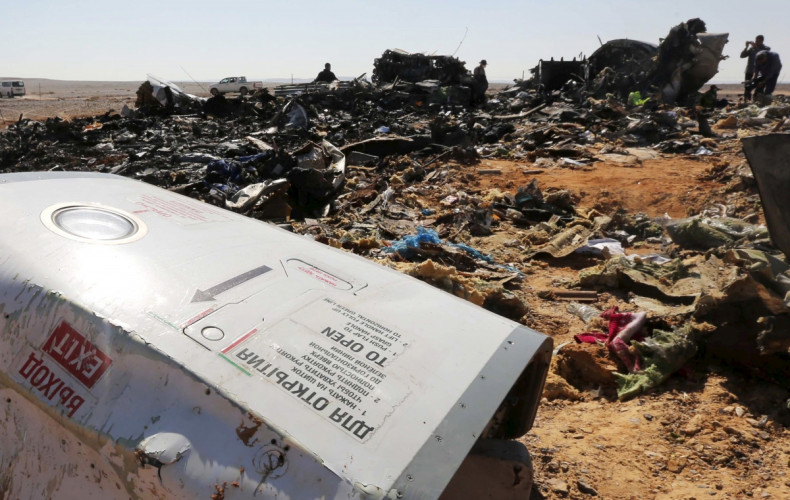 Evidence is growing that a sudden mid-air explosion had likely led to the downing of a Russian airliner killing all 224 people on board in Egypt. A source investigating the crash has said the Airbus 321's pilots held normal conversations with air traffic controllers moments before it went down.
The source cited by Russia's Interfax news agency also said "uncharacteristic" sounds were heard in the cockpit before the plane disappeared from radars. The Kogalymavia-operated flight 7K9268 crashed in the Sinai Peninsula on 31 October, 23 minutes after taking off from the Red Sea resort town of Sharm el-Sheikh. It was bound for St Petersburg's Pulkovo airport.
A team of international experts are analysing the wreckage of the aircraft and the contents of its two flight recorders. "According to the recording of the conversations between the cabin crew and flight operations officers, the situation on board four minutes before the aircraft disappeared from the radars was normal, the crew had regular conversations with flight operations officers," the source said.
"Before the moment of the disappearance of the aircraft from radar screens, sounds are recorded which are uncharacteristic of a normal flight. Judging by the recording, a situation on board developed suddenly and unexpectedly for the crew, and as a result the pilots did not manage to send a distress signal," the source added.
'Catastrophic explosion'
An Egyptian forensic expert who examined the remains of the victims told RIA Novosti that an explosion is likely to have rocked the plane mid-air and caused a fire in the cabin. "A large number of body parts may indicate that a powerful explosion took place aboard the plane before it hit the ground," the expert said.
The revelations come after US intelligence officials said satellites had picked up a heat flash over Sinai at the time of the crash but that there was no evidence of a rocket launch from the ground. The finding ruled out a surface-to-air missile striking the plane.
Islamic State (Isis) militants claimed responsibility for the downing of the aircraft as revenge for Russia's military intervention in Syria. Egypt President Abdel Fattah el-Sisi however dismissed it as "propaganda".
Aviation analyst Paul Beaver told the Associated Press news agency that the heat signal picked up by satellites indicates "a catastrophic explosion or disintegration of the airplane". "It doesn't tell us if it was a bomb ... or if somebody had a fight in the airplane with a gun – there is a whole raft of things that could happen in this regard," he said.