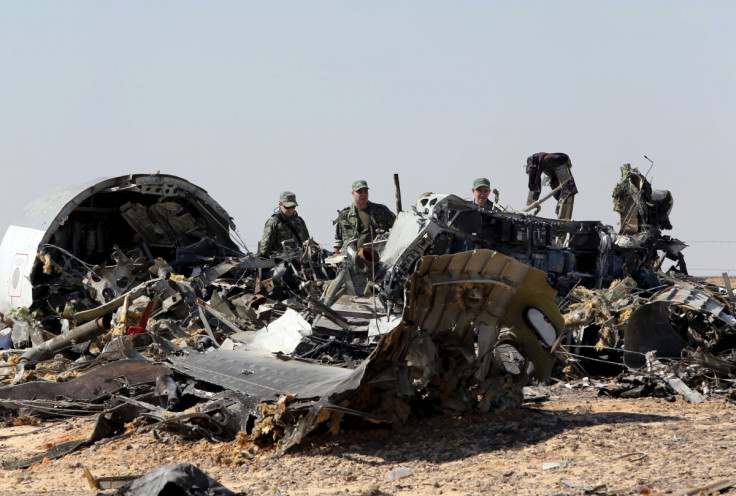 The Russian airliner that crashed in Egypt's Sinai Peninsula killing all 224 on board had broken up in mid-air, according to Russian officials. The Airbus A321, operated by Russian airline Metrojet, took off from Sharm el-Sheikh at 6am local time and lost contact around 23 minutes into its flight taking holidaymakers home to St Petersburg.
So far, 163 bodies have been found, and the tragedy has become Russia's most deadly airplane disaster, with Russian leader Vladimir Putin declaring a day of national mourning today (1 November). Data shows the jet was plunging 6000ft per minute before it lost contact and debris has been found strewn across a 20sq km-wide area of Sinai.
Yesterday, Russian authorities ordered the Kogalymavia airline, who fly under the brand name Metrojet, not to fly its planes of the same model until the causes of the crash are known. And today thousands have flocked to central St. Petersburg to commemorate the victims of the A321 crash.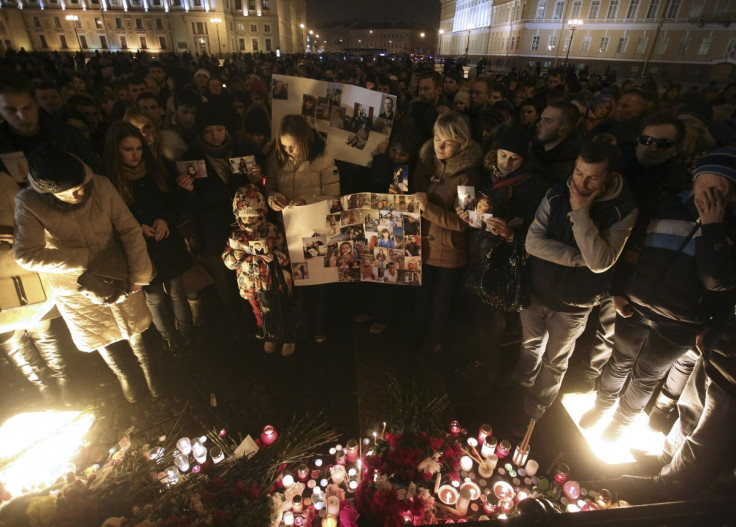 In total, there was 214 Russians on board, three Ukrainians and seven crew members. Authorities say no one survived the crash, contradicting earlier reports that voices had been heard coming from the wreckage.
Victor Sorochenko, the head of Russia's Interstate Aviation Committee, stated although it was too early to establish a concrete reason for why the jet plummeted, he did say the passenger jet was broke up in the air. He said: "The destruction happened in the air, and fragments were scattered over a large area of around 20 square kilometres."
The Moscow-based committee represents governments of the Commonwealth of Independent States, which groups Russia and other former Soviet republics. He told Russian TV in Cairo: "It's too early to talk about conclusions."
Aleksandr Neradko, head of Russia's Air Transport Agency, added that "all signs attest to the fact that the aircraft disintegrated in the air at a high altitude".
The plane came down in the Hassana area of the peninsula, where an Islamic State (IS) local offshoot has been leading an insurgency against the Egyptian government. Last night Jihadists from the so-called Islamic State in Sinai claimed responsibility for the tragedy. But Moscow moved quickly to discredit those reports.