Singapore Airlines to Buy 9.9% Additional Stake in Virgin Australia for $126M
Virgin Australia is the second-largest airline in the country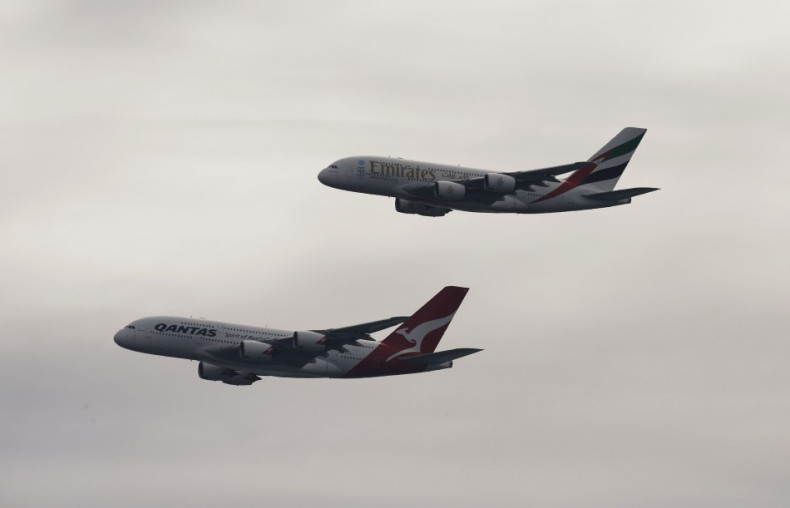 Singapore Airlines has agreed to buy additional stake in Virgin Australia to boost its operations in the Australian market and counter expansion moves by rival airlines such as Qantas.
Singapore Airlines, which is majority owned by the Singapore government through its investment fund Temasek Holdings, has signed a deal to acquire a further 9.9 percent stake in Virgin Australia for A$123m ($126m, £83m) to increase its holding in the airline to 19.9 percent.
The airline will buy 255.5 million shares held by Richard Branson's Virgin Group at A$0.48 each. Virgin Australia shares previously closed at A$0.45 per share.
Australia earlier approved Virgin Australia's acquisition of a controlling stake in Tiger Airways Australia, an associate low-cost carrier of Singapore Airlines.
Global airlines have been keen on increasing their operations in the key Australia and Asia-Pacific growth markets to capitalise on the growing travel demand in the area.
Australia's aviation market leader Qantas had earlier announced an alliance with UAE's flagship carrier Emirates in order to boost its international operations. The partnership opens up Qantas' domestic network of more than 50 destinations and nearly 5,000 flights per week to the Dubai-based airline.
Singapore Airlines' new move is expected to counter Qantas' partnership and safeguard its market share in the country. Virgin Australia is the second-largest airline in the country after Qantas.
The deal follows Singapore Airlines' purchase of a 10 percent Virgin stake in October 2012 and is subject to approval from Australia's Foreign Investment Review Board.
At present, Virgin Group, Air New Zealand and Abu Dhabi's Etihad are the largest shareholders in Virgin Australia. Following the deal, Virgin Group's shareholding in the airline will come down to 13 percent, while Air New Zealand and Etihad will have 19 percent and 8 percent stakes, respectively.
"Our partnership with Virgin Australia has been going from strength to strength, offering a wide range of consumer benefits," Singapore Airlines chief executive Goh Choon Phong said in a statement.
"Increasing our stake in Virgin Australia is another example of Singapore Airlines' deep commitment to the important Australian market. It also demonstrates our support for the ongoing transformation of Virgin Australia, which has created a more competitive aviation market in Australia."