A singer who performed the national anthem an annual county fair in Utah this weekend has apologised for her "awful" tone-deaf rendition of the Star Spangled Banner.
At the Demolition Derby opening at the Summit County fair, Jenny Gautney gave an off-key performance of the national anthem, prompting many to question whether she was drunk.
Her tone-deaf rendition was captured on video and slammed by social media, who described it as "disrespectful to our nation and making fun of our nation".
Steven Woolstehulme wrote on Facebook: "In my opinion someone should of had the obligation to walk out and take the mic from this person and apologise to all who were in attendance. Allowing this to go on for the entire rendition of our anthem was not acceptable!!"
Many simply commented: "Was she drunk?"
Seth Meehan, who attended the fair for the first time, urged people to not "focus on the negative and remember what was a fantastic night!"
"We love it here and want to thank everyone involved in the planning and execution of the Summit County Fair! Can't wait for next year," he said.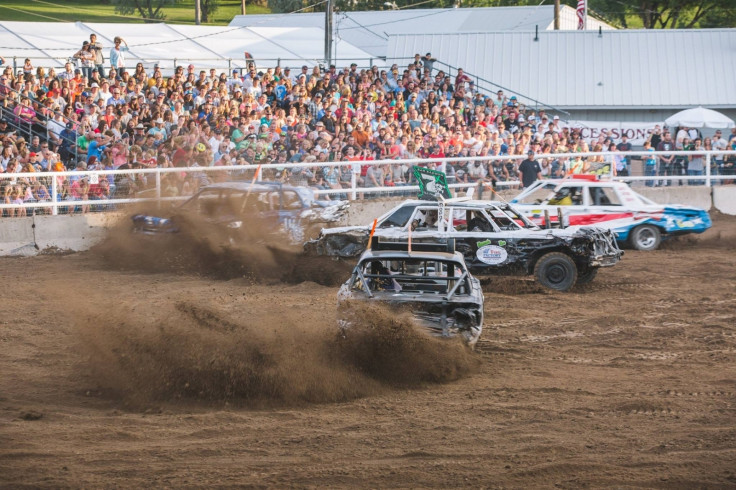 The fair's organisers were flooded with complaints after the performance and were forced to apologise for the affront caused.
"Summit County wishes to express a sincere apology to anyone who attended the 2017 fair demolition derby and felt the performance of the national anthem did not meet reasonable expectations of decorum," officials said in a Facebook post.
Officials added that the singer had come highly recommended and had performed for the county before. Fair manager Tom Fisher said he did not "have any knowledge of what caused the performance to be in the state it was".
"Moving forward, we will be reevaluating our procedures for securing talent and putting new procedures into policy," officials promised.
Gautney also apologised and said she was "extremely embarrassed" about her performance.
"I thought it would be a great fit. I was excited. I had never performed in an arena before," she told news organisation Park Record. "I know it was awful, I accept responsibility and just want to move forward and make it right. My intentions were absolutely not to be disrespectful to our country or the national anthem and, most importantly, not to hurt anyone at all."
"I wasn't 'hammered,' but after listening to my own video I had recorded, I absolutely can see why I was accused of being hammered," she added.