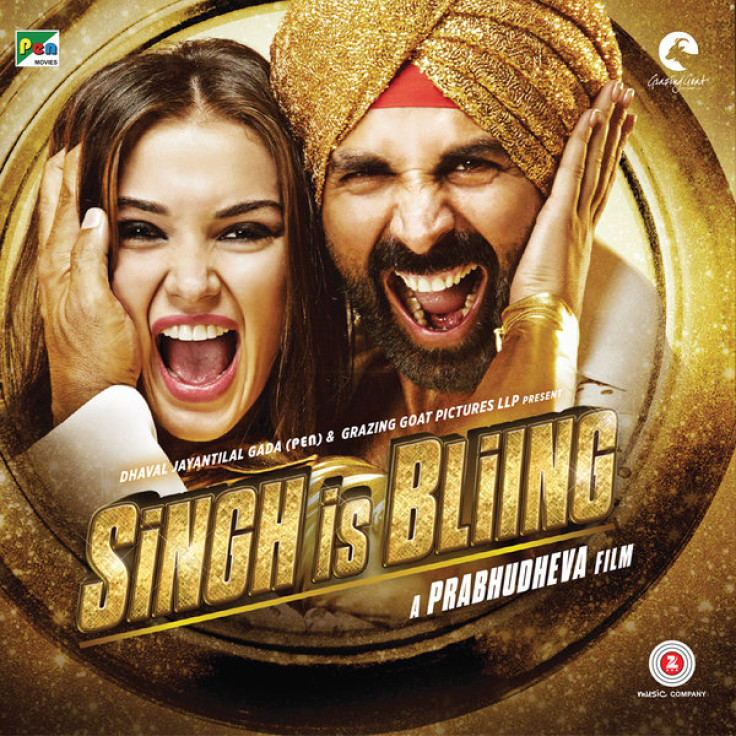 Here\'s what must have happened: Akshay Kumar and team decide one fine day that they need to do another \"Singh Is King\" type of a comedy film and capitalise on the Bollywood star\'s popularity up north. So they take on Prabhudeva as director, a bunch of actors are cast and the unit takes off to a popular location. Next step...they wing it.
It is pretty clear that the makers of Singh is Bliing had no story, no screenplay, not even an idea to make a full-fledged film. I\'m so inclined to think that the team would just meet in the morning, bounce off a few ideas on \"what to shoot today\" and take it from there.
Kumar plays a village buffoon called Raftaar Singh who is wasting away his life much to the annoyance of his father. Solution – he\'s shipped off to Goa where he\'s tasked to be the bodyguard/caretaker of a hot babe from Romania called Sara (Amy Jackson) – so much conflict already, right?
What follows is some random acts of forced comedy and a half-baked (read, raw) romantic angle. In a bad attempt to give some structure to these series of clips, there\'s a side track of the villain – Mark (Kay Kay Menon) who wants to find Sara and kill her – the reason for it really doesn\'t make the plot any better.
Akshay Kumar is energetic and tries his best to save this ship from sinking but with bad writing, his otherwise impeccable comic timing, simply falls flat. Jackson looks the part...she is not required to talk much so that clearly works in her favour. Lara Dutta\'s (competent in sidekick sort-of role) Emily also forms part of this mix as the translator between the village bumpkin Singh and the no-nonsense Sara.
There are good Bollywood films (Piku, the recently released Talvar). There are the bad ones (Katti Batti)...then there are the no-brainers (all Sajid Khan films) and after those, fall films like Singh is Bliing! If you\'re an Akshay Kumar fan, then best to catch this film on TV in a few days.