Bollywood star Salman Khan and Hollywood's Sylvester Stallone seem to have formed a strong mutual admiration society. Both actors have interacted on several occasions in the past via Twitter and recently, Khan posted a tweet complimenting Stallone for his upcoming Rocky franchise spinoff, Creed.
Creed Releasing on 25th Nov @TheSlystallone Looks Amazing as always https://t.co/h2xADQjljD

— Salman Khan (@BeingSalmanKhan) September 26, 2015
Sly promptly replied to Khan's tweet saying that he's looking forward to meeting the Bollywood actor soon.
Salman Khan , Thank you for your compliment about our new movie CREED! Look forward to meeting you soon ... Keep Punching, Sly

— Sylvester Stallone (@TheSlyStallone) September 28, 2015
Now there might not be any solid reason for Stallone to say that… unless he's really planning to meet Khan sometime soon. But an Indian Express report speculates that, with Sly and the Rocky film series having a big fan following in India, there could be a chance that the Hollywood star may visit Khan on one of the episodes of Bigg Boss 9.
"All signs point to an appearance by the Hollywood action star in the popular TV show hosted by Salman," states the report.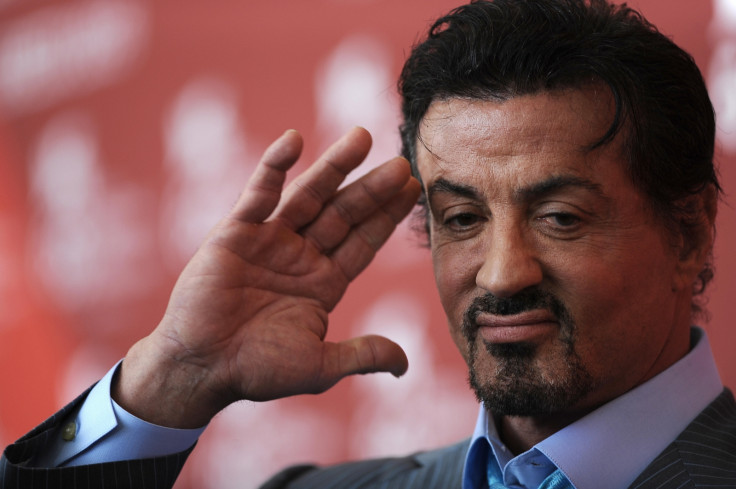 Khan is all set to host the ninth season of the popular and controversial reality series – which incidentally boasts of several international celebrities being attached to the show over the years – the recent one being Kim Kardashian who was confirmed to appear alongside Khan during one of the episodes of Bigg Boss 8, but later backed out due to scheduling conflicts.
The report further added, "Interestingly, on the sidelines of a fitness event, when we asked Salman about him collaborating with Stallone for a movie, the Dabangg actor chose to evade our query very uncharacteristically."