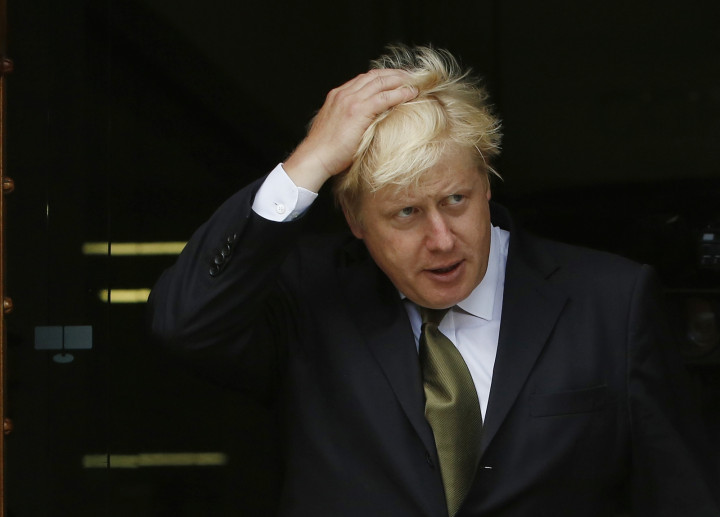 If David Cameron wins the next election he now knows the first big row he will have with his new MP for Uxbridge, Boris Johnson, will come almost immediately.
Thanks to the prime minister's 2012 attempt to kick a decision over airport expansion into what then looked like the long grass, the comprehensive rejection of the mayor's so-called "Boris island" airport in the Thames estuary, will come back to bite him within weeks of the election.
And if Johnson is indeed elected in the safe London seat, he has already indicated he will not accept the decision by the government's airports commission but will keep battling for it and will oppose the expansion of Heathrow or Gatwick as "unachievable".
So when the commission delivers its final report next June, the scene has already been set for a monumental row over exactly where the government will site the UK's new airport capacity.
In a decision that surprised absolutely no one, the commission's head, Sir Howard Davies, used sober language to pretty much rubbish the mayor's pet project, branded by many as "Boris's folly" or "fantasy island".
"The economic disruption would be huge and there are environmental hurdles which it may prove impossible, or very time-consuming to surmount," said Davies.
And after Johnson used characteristically colourful language to dismiss him and his commission as "irrelevant", Davies hit back saying: "The Mayor ran this scheme up a flagpole in a very public way and very, very few people have saluted. So he has his point of view, but it is not widely shared."
The lack of surprise at the decision came because Davies' commission had previously refused to add Boris island to a short list of options last year, only to be leant on by the mayor himself to include it.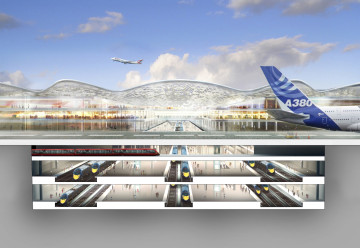 And Johnson lost no time in attacking him for his latest report, declaring: "In one myopic stroke, the airports commission has set the debate back by half a century and consigned their work to the long list of vertically filed reports on aviation expansion that are gathering dust on a shelf in Whitehall.
"Gatwick is not a long-term solution and Howard Davies must explain to the people of London how he can possibly envisage that an expansion of Heathrow, which would create unbelievable levels of noise, blight and pollution, is a better idea than a new airport to the east of London."
The spat is just a taste of the sort of bitter row that will engulf the next government, of which ever party, within weeks of the general election.
If, as widely expected, David Cameron reverses previous promises and backs expansion of Heathrow he would be immediately locked into a bust-up with Johnson who, at that time is likely to be both Uxbridge MP and still mayor of London.
He is not the only one set to cause problems. Richmond MP Zac Goldsmith has repeated his threat to stand down and force a by-election if a Tory government backs the Heathrow option.
And this is all the inevitable outcome of attempting to delay a vital decision until after a general election.
When governments kick decisions into the long grass it is usually in an attempt to avoid having to make any decision at all and in the hope the issue will simply fade away. And that is very often the case.
But the issue of the UK's airport capacity demands an urgent solution and is not one of those that can be allowed to fade away. So this is one row that cannot be avoided.