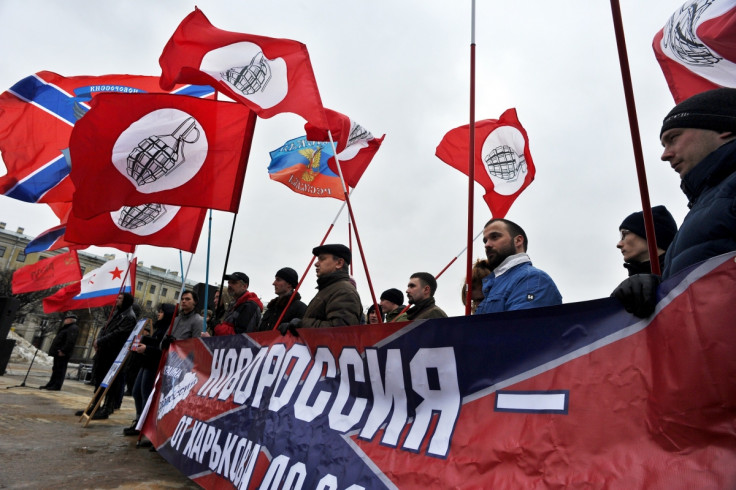 Sinn Fein, US black power group the Uhuru Movement and political independence movements from around the world attended a Russian government-funded conference in Moscow. The conference, entitled Dialogue of Nations: the right to self-determination and the construction of a multipolar world, on 21 September, was also attended by representatives from pro-Russian separatist groups from Donetsk in east Ukraine, where clashes between Ukrainian government forces and rebel groups have killed more than 6,000 people since April, 2014.
Among the European separatist parties to attend were Sinn Fein, the Catalan Solidarity for Independence Party and the Italian anti-capitalist Millenium party. At the conference, state civic member Georgy Fyodorov told delegates that "America is an instrument, a huge hooligan or policeman that along with England is executing the will of global mega-corporations," reports the Guardian.
While Russia has stifled domestic dissent, it has also supported anti-EU far-right and far-left groups, as well as groups opposed to the US government. The conference was organised by the Anti-Globalist Movement of Russia, with funding part provided by the National Charity Fund, which is backed by state-owned companies and oligarchs.
In an online statement, the group announced: "The governments of the largest Western states, in a fight for their geopolitical interests, are increasingly disregarding the rights and freedoms of the people living in their countries. Ordinary people are increasingly thinking about whether they can stop being hostage to the egotistical, sometimes destructive, policies of ruling elites."
In March, the pro-Kremlin Rodina party organised a conference of European far-right parties, including the British National Party and Greece's Golden Dawn in St Petersburg.