St Petersburg summit: European far-right parties praise traditional values of Putin's Russia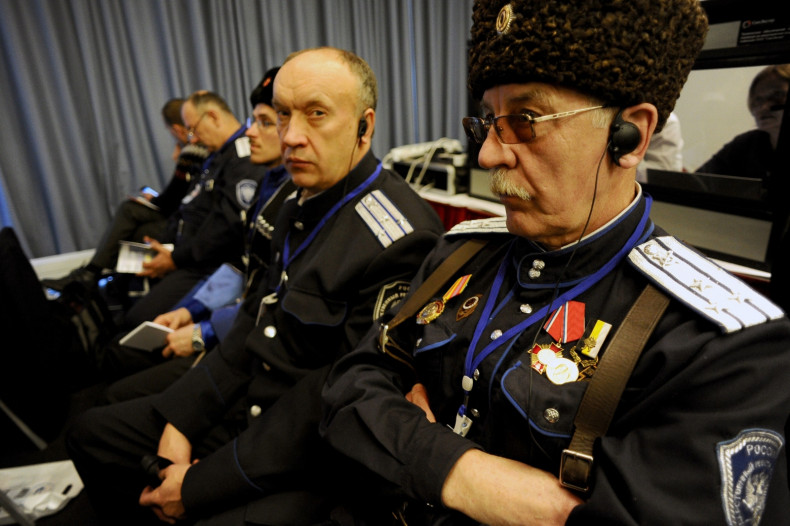 Far-right parties from throughout Europe gathered in St Petersburg, where representatives berated the West for allegedly causing the Ukraine crisis and praised the "traditional values" of Vladimir Putin's Russia.
About 150 representatives from a dozen far-right European parties gathered in St Petersburg on Sunday, 22 March for a meeting of the International Russian Conservative Forum.
Among them were former BNP leader Nick Griffin, members of Greece's Golden Dawn party and the German National Democratic Party.
In recent months far-right parties across Europe have forged closer ties with the Kremlin, with a Russian bank loaning the French far right Front National party millions.
Representatives from anti-EU European far right parties were invited to observe the disputed referendum last year rubber stamping Russia's annexation of Crimea, despite Moscow's claims to be battling a "fascist junta" in Kiev.
Addressing delegates, Griffin said that the US "and their puppets in the European Union are doing everything they can... to drag us into a terrible war" between pro-Moscow militias and government forces in Ukraine, reports Free Radio Europe.
"I see this forum as a way pushing the fight back against liberalism and what we call modernism, the destruction of traditional values including Christianity throughout the modern world," Griffin said, reports AFP.
The Federation of Jewish Communities of Russia expressed "extreme concern" that the meeting was allowed to go ahead on the 70th anniversary of the Soviet triumph over Nazi Germany, in "one of the cities that suffered most from the Nazis" having endured a horrific 900 day siege, reports Ekho Moskvii.
The liberal opposition criticised the meeting, and demonstrators staged a protest outside the conference holding banners with anti-fascist slogans.
"The fascists have strangely and very quickly turned into Russia's friends," tweeted opposition leader Alexei Navalny, who was recently jailed for two weeks on fraud charges.