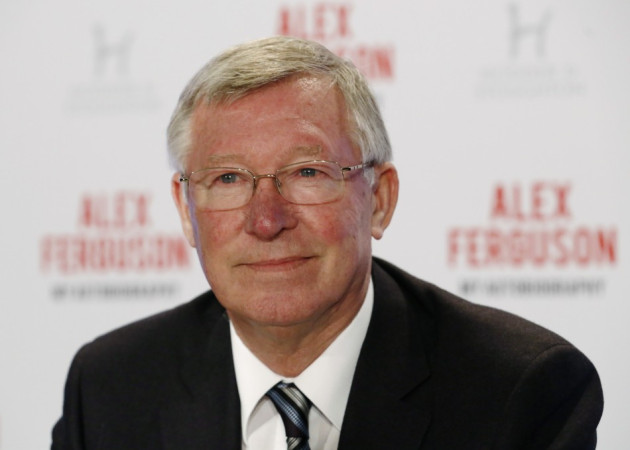 Former Manchester United manager Sir Alex Ferguson has revealed how close he came to signing Steven Gerrard in 2004 before the Liverpool captain chose to remain at Anfield.
Gerrard came close to leaving the Reds nine years ago after rejecting a new contract but a move to Chelsea eventually fell through as the England captain went on to win the Champions League the following season.
And despite never truly rating Gerrard, Ferguson has revealed in his new autobiography that he came close to signing the 33 year old.
"We made a show of him [Gerrard] in the transfer market, as did Chelsea, because the vibe was that he wanted to move from Anfield," Ferguson wrote. "But there seemed to be some restraining influence from people outside the club and it reached a dead end."
"I'm one of the few who felt Gerrard was not a top, top player. Could you imagine me going to bed at night having taken Gerrard off Liverpool?
"Along with Graeme Souness, he's probably the best midfield player Liverpool have ever had, although I have Souness just above them all.
"It's amazing that he has played every minute of every game in the Premier League this season - and at the age of 33."
Ferguson has also revealed that United tracked former Liverpool and current Chelsea forward Fernando Torres during his youth career at Atletico Madrid.
"We watched him [Torres] many times and tried to sign him when he was 16," Ferguson added.
Such is the intense rivalry between the two clubs that just a handful of players have ever played for both United and Liverpool, with Peter Beardsley, Paul Ince and Michael Owen the most recent individuals to turn out for both sides.
Since turning down a move to Chelsea, Gerrard has established himself as one of Liverpool's greatest ever players, inspiring a thrilling comeback in the 2005 Champions League final against AC Milan, before a stunning late goal against West Ham United helped win the FA Cup the following year.
Now the captain of England, Gerrard will next summer lead his nation into a sixth major tournament at next year's World Cup in Brazil.
Had Ferguson been successful in his pursuit of Gerrard, the Liverpool-born midfielder could have been an able replacement for Roy Keane, who would leave United under a cloud the following winter after a fall-out with the Scot.