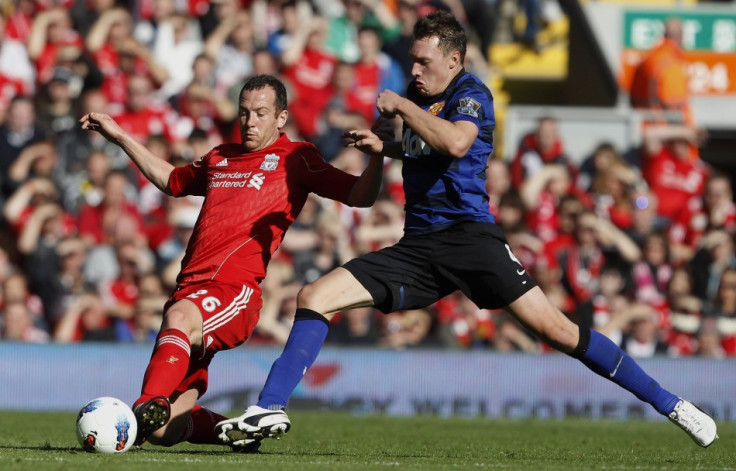 Manchester United manager Sir Alex Ferguson has revealed Phil Jones has not fractured his cheekbone and could be fit to face Wigan on Boxing Day.
The 19-year-old was caught by Clint Dempsey's stray elbow on Wednesday night and there initial fears the prodigiously gifted Manchester United youngster could be out of action for six weeks.
Results from a scan on Thursday revealed no lasting damage to Jones' face, and the aforementioned Manchester United boss revealed the good news at his Friday press conference.
"We have good news on Phil Jones: he should be okay for Monday," The Manchester United manager told the club's official website.
"He has some swelling in his jaw but there's no break, no fracture, which is good news.
"We feared the worst because he lost his vision a bit in that period when he came back onto the field. Thankfully it's good news."
While Jones' injury is not as bad as first feared, the Manchester United boss suggested Ashley Young is likely to be absent for a few weeks.
The winger injured his knee following a challenge from Dickinson Etuhu, and Ferguson believes Manchester United will be without their summer signing for the busy festive period.
"It's not so good for Ashley Young. We're still waiting on some of the bleeding to go away, which is quite extensive at the moment. It was a sore one so he'll be out for a few weeks." The Manchester United supremo said.
"Ashley was tripped as he went into the next tackle. He wasn't positioned to go into that next tackle - he was half-falling at the time."