Uefa have opened disciplinary proceedings against Sir Alex Ferguson and Manchester United winger Nani after the Champions League defeat to Real Madrid on Tuesday.
Ferguson's failure to fulfil post-match media obligations and the dismissal of Nani and will be investigated by the governing body, with both cases to be heard on 21 March.
While Ferguson is likely to receive a fine rather than a stadium ban from future European competition, Nani could see an extension of his automatic one-match ban for the foul of Alvaro Arbeloa.
However, United players who crowded referee Cuneyt Cakir both following the dismissal and at full-time after the 2-1 defeat at Old Trafford - including Rio Ferdinand who clapped sarcastically in the official's direction - will escape action.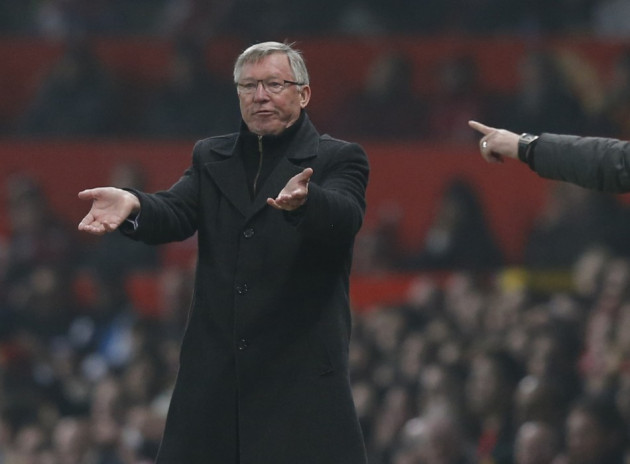 United assistant boss Mike Phelan said Ferguson was 'not in a fit state' to attend the post-match press conference after Nani was sent off, a decision which seemingly swung the contest in Madrid's favour with goals from substitute Luka Modric and former player Crisitiano Ronaldo sending Jose Mourinho's side through.
"To say we are disappointed is an understatement," said Phelan. "We felt as though we had got things right tactically and were reasonably comfortable. That amazing decision changed things totally."
Mourinho later said: "Independent of the [referee's] decision, the best team lost. We didn't play well. We didn't deserve to win. But football is like this. I am not speaking about the decision because I am not sure of it."
Cakir has been the victim of intense criticism from United fans but Uefa have moved to back the 36 year old.
"We have no problem with him," a UEFA spokesman told the Guardian.
"There are no issues for us regarding the sending off and we will wait for the official reports of the match delegate and the referee's observer, as is procedure. If they raise concerns then we will act. He remains on our list of officials."
The Turkish official sent off Chelsea captain John Terry during the Champions League semi-final second leg against Barcelona last season and is expected to be among the referees considered to officiate at the 2014 World Cup.