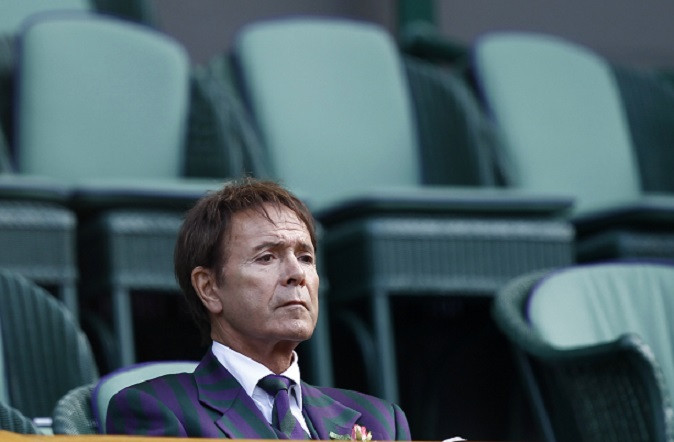 Sir Cliff Richard could be banned from travelling to the US to make his annual trip to the US Open while allegations that he sexually abused a young boy are investigated by police.
The 73-year-old pop singer is likely to be prevented from entering the US states while police investigate allegations that Sir Cliff abused a boy aged under 16 at a gospel concert in 1985 during a rally by Christian evengelist Billy Graham.
The singer has denied the claims, stating: "For many months I have been aware of allegations against me of historic impropriety which have been circulating online. The allegations are completely false. Up until now I have chosen not to dignify the false allegations with a response, as it would just give them more oxygen."
Richard makes an annual trip to watch the US Open tennis tournament every August. But according to a report in The Sun, he is likely to be prevented from entering the US due to strict Department of Homeland Security rules that restrict entry to people who have been arrested "for an offence or crime involving moral turpitude".
A source told The Sun: "You would be mad to try to get on a plane if you had a child abuse inquiry hanging over you."
Individuals who have been questioned under caution by police can apply to the US Embassy for special consideration for a visa, to be assessed on a case by case basis.
The US Embassy in London said: "We do not comment on individuals."
The singer has not been arrested and has yet to be questioned by police. On Thursday police from South Yorkshire police force searched the singer's home in Sunningdale, Berkshire, after obtaining a search warrant. It's understood that detectives are processing items seized from the £3.5m luxury penthouse flat during the five-hour search.
They left in a convoy of five unmarked vehicles after removing a number of items for further analysis – believed to include computers.
The Sun claims Richard, who remains at another home he owns in Portugal, is waiting to be given a date to attend questioning by South Yorkshire police. Lawyers are said to have been in touch with South Yorkshire police. Since the claims first emerged South Yorkshire police say a 'number of people' have contacted them with information.
Richard is staying at his £3m Algarve villa with youngest sister Joan Pilgrim, 64, to make arrangements to fly back to Britain.