Sir George Martin obituary: Revolutionary producer of The Beatles dies aged 90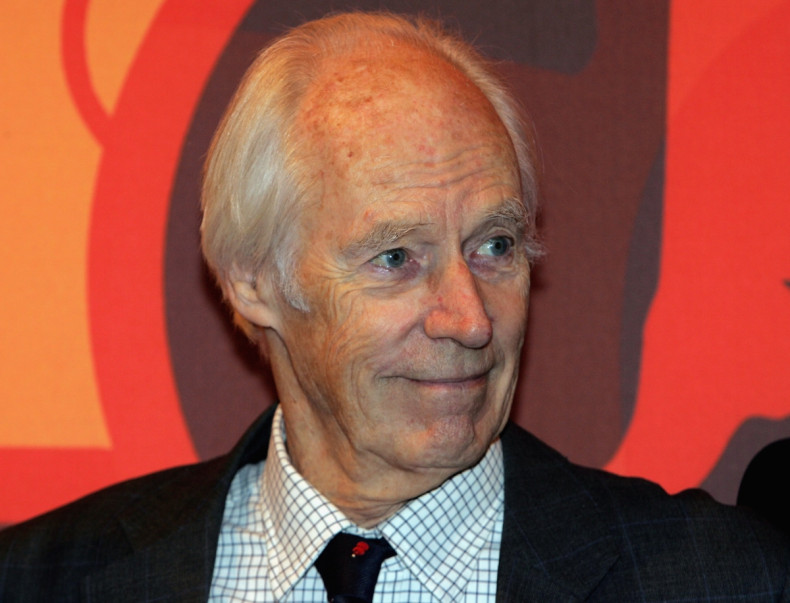 The influential record producer who signed The Beatles and helped them revolutionise the future of pop music, known as the "Fifth Beatle", has died aged 90. Beatles' drummer Ringo Starr broke the news on Twitter, writing: "God bless George Martin and love to Judy and his family love Ringo and Barbara. George will be missed."
The son of a carpenter born in 1926 in Holloway, north London, as the head of the Parlophone record label, Martin helped The Beatles achieve global success. He signed the band after hearing their demo tape in 1962.
In 1943, Martin joined the Fleet Air Arm of the Royal Navy at the age of 17, and become an aerial observer and a commissioned officer. The war ended before he was involved in combat and he left the service in 1947.
Martin attended the Guildhall School of Music and Drama from 1947 to 1950, studying piano and oboe. In 1948, he married Sheena Chisholm, with whom he had two children, Alexis and Gregory Paul Martin. The couple later divorced and he married Parlophone secretary Judy Lockhart-Smith, who survives him, in 1966. They have two children, Lucie and Giles.
After graduating from Guildhall, Martin worked for the BBC's classical music department and then joined EMI in 1950 as an assistant to Oscar Preuss, head of EMI's Parlophone Records. Martin took over from Preuss when he retired in 1955. Martin became renowned for producing comedy and novelty records in the early 1950s, working with the likes of Peter Sellars, Spike Milligan and Bruce Forsyth, among others.
When Martin invited The Beatles for an audience at Abbey Road in June 1962, the band had already been turned down by several record labels. He wasn't immediately taken by the band however and commented that they were "rather unpromising" after listening to a tape recorded at Decca –although he liked the sound of John Lennon and Paul McCartney's vocals.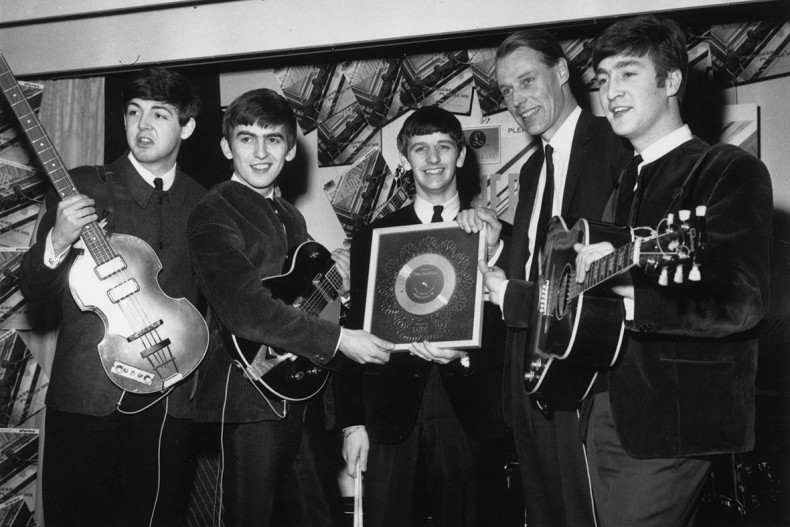 Martin asked the individual band members if there was anything they personally didn't like – to which George Harrison replied: "Well, there's your tie for a start." This was reportedly the turning point for Martin, who was charmed by the band's humour.
Ringo Starr, who replaced the former Beatles' drummer Pete Best, was actually relegated to playing tambourine and maracas when the band recorded their first single, Love Me Do, in September 1962. Martin already had session drummer Andy White lined up instead. When they finished recording, Martin commented: "Gentlemen you have just made your first No 1 record."
Martin's formal musical experience helped form The Beatles' sound and unrefined talent, which distinguished them from other groups. His influence on their sound and his innovative production earned Martin the title the "Fifth Beatle", as he put his mark on songs like Yesterday, which he insisted should have a string quartet, which McCartney initially disagreed with.
As well as a producer, Martin worked as an arranger for many Beatles' songs, including Eleanor Rigby, for which he scored and conducted a strings-only accompaniment. He also played on tracks such as In My Life, in which he performed a fast baroque piano solo.
Martin went on to produce many other bands of the early and mid-1960s, including Gerry and the Pacemakers and Cilla Black. As one of the most in-demand producers in the world, he went on to produce artists such as Elton John, Neil Sedaka, Ultravox, Kenny Rogers and Celine Dion. Martin also produced James Bond themes: Shirley Bassey's Goldfinger and Live and Let Die by Paul McCartney and Wings.
With a career in music, film, television and live performance spanning six decades, Martin had a huge influence on the pop music industry. In recognition of his services to the music industry, he was knighted in 1996.