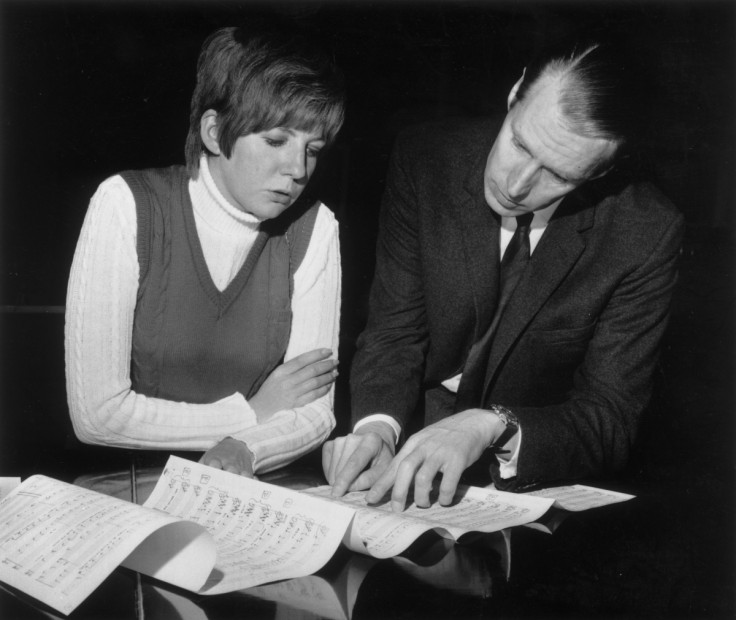 Sir George Martin, the legendary music producer known as the 'fifth Beatle', has died aged 90. In a career spanning over five decades, he is unsurprisingly best-known for signing and working with the Liverpool band, producing some of the most influential songs of all-time, including 17 of their number ones.
As well as The Beatles, Martin worked with some of the world's biggest artistes, creating more number one records than any other music producer in history, including 23 in the US and 30 in the UK.
In a statement, a spokesperson from C A Management, who represented Martin, said: "The family would like to thank everyone for their thoughts, prayers and messages of support. Sir George started producing records for EMI's Parlophone label in 1950.
"He was noted for his comedy recordings with the likes of Peter Sellers, Spike Milligan and Beyond the Fringe and got his first Number 1 with The Temperance Seven in 1961. He signed The Beatles in 1962 and, with the band, helped revolutionise the art of popular music recording.
"In a career that spanned seven decades he was recognised globally as one of music's most creative talents and a gentleman to the end."
Following his death, IBTimes UK looks at some of the other records Martin produced during his illustrious career.
The Temperance Seven – You're Driving me Crazy
This cover version of a 1930s American track covered more than 100 artistes including Frank Sinatra, Billie Holiday and Peggy Lee gave Martin his first-ever number one when it was released by this British band in 1961.
Gerry and the Pacemakers - Ferry Cross the Mersey
Another famous Merseybeat band produced by Martin, Ferry Cross the Mersey was a hit on both sides of the Atlantic, but did not get to number one in the UK until it was released in 1989 as a charity version in aid of those affected by the Hillsborough disaster.
Cilla Black – Love of the Loved
Black was another Liverpool star Martin worked with and also signed to Parlophone Records. This debut single was written by Lennon and McCartney.
Shirley Bassey - Goldfinger
Martin produced two of the most well-known James Bond theme songs, including this 1964 classic as well as working with Paul McCartney for Live and Let Die in 1973.
Mahavishnu Orchestra - Apocalypse
For this 1975 album, Martin teamed up the jazz-rock fusion group with the London Sympathy Orchestra, resulting in reportedly one of his all-time favourite projects.
Ultravov - Quartet
Martin worked with the New Wave group following their mega hit Vienna, managing to create an album which contained four UK Top 20 hit singles. It was also their most successful album in the US, peaking at No. 61
Kenny Rodgers - The Heart of Matter
This hit album was Rogers' final effort to reach number one on the country charts.
Elton John - Candle in the Wind 1977
Released in the wake of Princess Diana's death, this Elton John song remains one of the biggest selling records of all time.