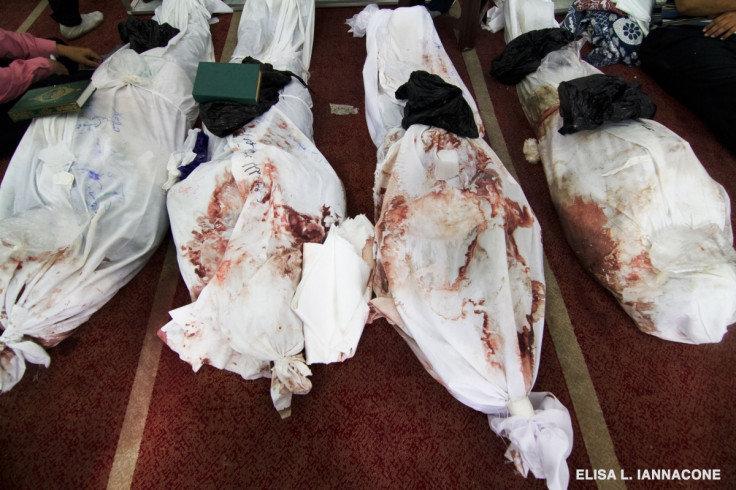 Early in the morning on 14 August 2013, security forces fired the first shots in what would become the worst atrocity in Egypt's modern history. By the end of the day, at least a thousand protesters, demonstrating against the ousting of democratically elected President Mohammed Morsi, would be dead, with his former defence minister, General Abdel Fattah el-Sisi, reasserting the undisputed authority of the Egyptian military to rule over the country.
The path to Rabaa began one-and-a-half months earlier when, against the backdrop of popular protests in Cairo, a military coup was enacted. The demonstrations on 30 June led to Morsi's arrest on 3 July. Sisi announced to Egypt the failure of Morsi to effectively lead the country. The Muslim Brotherhood president accused the general of orchestrating a coup d'etat.
The thousands-strong populations of the Rabaa al-Adawiya and al-Nahda square sit ins - on which the full might of the Egyptian state was to be exacted - were supporters of the deposed president. The rallies, food stalls and Ramadan services were organised by Egypt's mass Islamist movement, the Muslim Brotherhood.
The Rabaa massacre represented the liquidation of the obstacles to the return of military rule in Egypt and the tactics were brutal. Using bulldozers, snipers, teams of armed police, soldiers and armoured vehicles the security forces created a closed-off killing zone. The shooting lasted for 12 hours.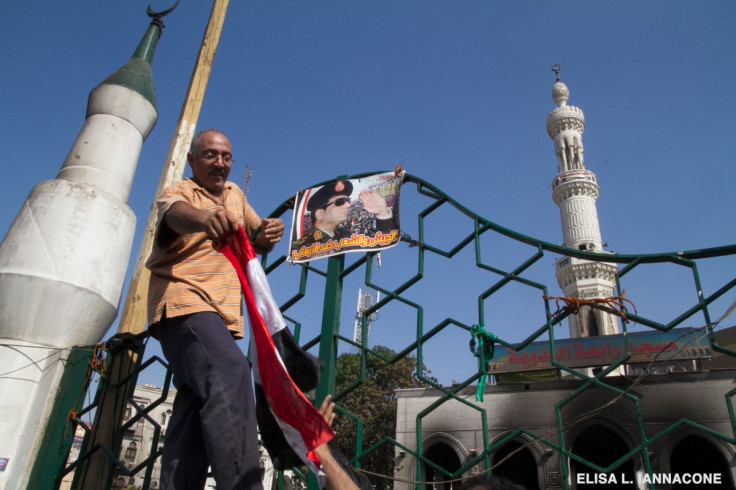 Egypt's interior ministry accused the protesters of provoking the use of live ammunition by using weapons, which it later displayed on national television. The Muslim Brotherhood would accuse the military of burning the injured alive as they lay in a hastily erected field hospital in the Rabaa al-Adawiya mosque.
The extent of the human cost of the massacres is not known exactly and death-tolls vary. Human Rights Watch said it could confirm the deaths of 817 civilians over the course of the dispersal but said in its report that in all likelihood at least 1,000 had been killed. Egypt's National Council for human rights put the death toll at 624 civilians killed and eight police officers.
The killings at Rabaa and al-Nahda and then a crackdown on Friday protests later that week broke the back of the Brotherhood and anointed Sisi as the next in line for the Egyptian presidency. He won elections in May 2014 with 96.9% of the vote.
Under Sisi, thousands of political dissidents including the secular groups that led the 2011 toppling of Hosni Mubarak have been thrown into Egyptian jails. His autocratic rule has also fuelled the movement of Egyptians to fight alongside Islamic State (Isis) and al-Qaeda in Iraq, Syria and Libya.
Egypt's own separatist group pledged allegiance to IS after Sisi's election making emboldened attacks in the increasingly lawless northern Sinai.