Sisqo and Thong Song are two names which children of the 1990s probably hoped to never hear again. However, the r&b singer has stormed back with a sequel to his iconic x-rated track and, yes, the new music video is just as eye-catching as the original featuring picturesque scenery and a bevy of bootylicious models.
It was the summer of 1999 and Sisqo had stepped away from his r&b group Dru Hill to release his breakout solo hit, Thong Song, a racy homage to women's barely-there underwear. Well apparently, fans were calling out for an updated version of the dance floor-filler so the 38-year-old entertainer fulfilled wishes by teaming up with Norwegian DJ collective JCY.
Putting an EDM spin on the r&b number means the younger generation who have heard of neither Sisqo or Thong Song are easily reintroduced to the classic. Sisqo has even filmed a new music video which feels somewhat familiar thanks to the women, choreography and palm trees but, of course, it is probably NSFW.
Explaining his decision to remix his former hit single, Sisqo told Buzzfeed: "I've been asked so many times over the years to make a new version of Thong Song and I have declined every time until I heard the new version that JCY did. I thought it was dope and figured maybe it was time to put some new rims on the Bugatti."
The video shoot was not without its problems as Sisqo, real name Mark Andrews, had to grieve the death of an entourage member while also learning a new dance routine while injured. The singer explained: "The only problem was that, in the days leading up to the shoot, everything that could go wrong did. We experienced a devastating loss in our team and we were all pretty emotional.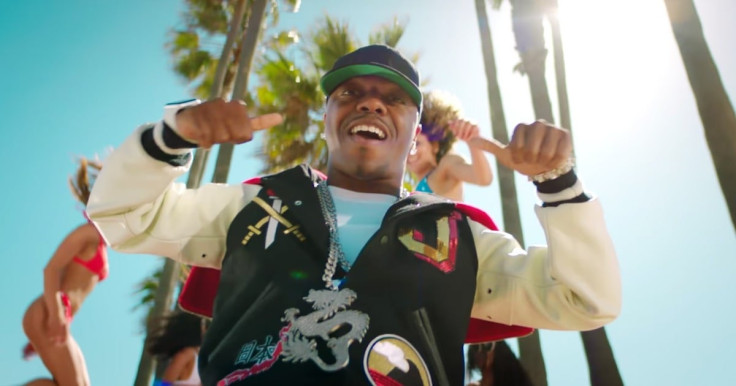 "On top of that, I'd just done a show on the complete opposite side of the country where I dislocated three ribs. The epitome of insult to injury was the couple of hours we had to learn brand new choreography for the video right before recording it where in most cases you get a week to learn a new routine. Even though I had to perform in the video injured, I think it turned out pretty good."
Fans seem to be enjoying the Thong Song reworking, even if the original track's famous key-change is missing. You're welcome.
Relive the Thong Song magic with Sisqo's new remix: