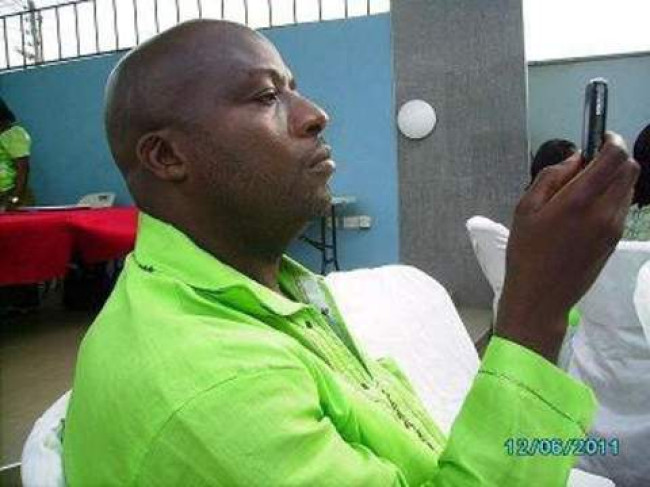 The sister of Ebola victim Thomas Eric Duncan has blamed the US for leaving her brother to die "like a dog" and for exporting the disease to "kill Africans".
Mary Pearson made the sensational claims to MailOnline after her brother became the first person in the US to die from the deadly virus last month.
Her claims come as the family reach a settlement with Texas Health Presbyterian Hospital following complaints that her brother was given substandard treatment because of his race and poor background.
"We asked. We begged. We pleaded. I even offered my own blood, even though it wouldn't do anything for him," Duncan's nephew Josephus Weeks told the Associated Press. "We requested everything we could think of to save Eric. They said no."
Now Pearson fears rumours surfacing in Liberia that the US created the virus in Liberia might be true following the treatment of her brother.
"Eric suffered in exile and it really hurts me. They didn't feel sorry for him. They didn't give him drugs. They had the means to treat him but they treated him like a dog. They are wicked. They didn't treat him because they said he brought Ebola to America."
Duncan contracted the virus after helping his pregnant neighbour, Marthaline Williams, 19, to get to hospital. The following day she died.
When he attended Texas Health Presbyterian Hospital with a high temperature he was sent home after tests. Three days later his condition deteriorated and he tested positive for Ebola.
It has since come to light he was unable to benefit from advanced medical facilities because he was poor and had no insurance.
Also Thomas Geisbert, a professor of microbiology and immunology at the University of Texas at Galveston questioned why an experimental drug was used to treat Duncan.
"It kind of came out of left field. I think the jury is still out on why this would have any activity against Ebola," he told AP.
Following his death on 8 October, in defence of its treatment the hospital said it gave Duncan "the same high level of attention and care that would be given any patient, regardless of nationality or ability to pay for care."
But the hospital admitted to failing to properly diagnose Duncan when he first arrived at the hospital and to communicate to doctors he had been in Liberia.