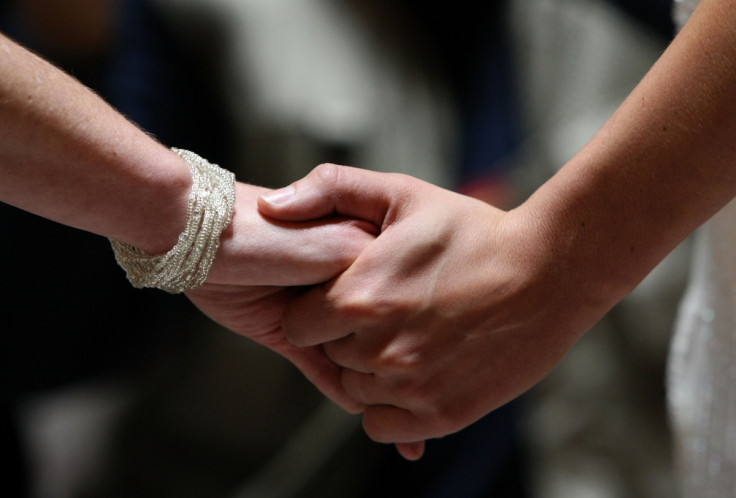 Decades after they were separated from one another as children in South Korea, two women discovered they are sisters while working at the same hospital in Florida. Now in their forties, the siblings had not seen one another since the early 1970s.
Eun-Sook Shin, now Meagan Hughes, was torn from her half-sister, Pok-nam Shin, now Holly Hoyle O'Brien, when her mother gathered their belongings and fled with her daughter from her alcoholic husband. O'Brien was left alone with her father, who ran a grocery store. When she was five years old, she was taken out of class by police and taken to the train tracks where her father had meandered into the path of a speeding train, leaving his daughter alone and forced to identify his body.
O'Brien was sent to an orphanage in the town of Pusan, some 200 miles (335 kilometres) south of Seoul. Hughes also recalls vague memories of an orphanage and it is unclear what happened to her mother. In 1978 aged nine, O'Brien was adopted by a Virginia couple and moved to the US. She was unaware that Hughes, her half-sister, had already been in New York for two years, having been adopted by an American family in 1976. Despite growing up in a happy environment, O'Brien longed to be reunited with her sister, but despite several attempts by her adoptive parents to find her sibling, the search proved fruitless.
"In my heart, I knew,'' said O'Brien, now 46. "I knew she was out there somewhere."
In January 2015, O'Brien was hired as a nursing assistant on the fourth floor of a Florida hospital and, in a twist of fate, Hughes joined barely three months later. The two worked similar shifts and struck up a warm relationship.
"One of the patients told me there was another nurse, named Meagan, who was from Korea. She said you should talk to her, maybe you're from the same town," said O'Brien.
As similarities started mounting beyond coincidence, suspicions were aroused. Both sisters had "abandonment" listed on their orphanage documentation. Speaking to the Sarasota Herald-Tribune, O'Brien said: "I was like, this is too good to be true. I said we've got to do the DNA test, it's the only way we'll get the truth out of the whole thing."
She ordered the DNA testing kits from Canada and the two women took mouth swabs, which were then sent back to the lab to be examined, which later confirmed that the two were long-lost sisters.
"I'm like, this can't be," O'Brien said. "I was trembling, I was so excited. I was ecstatic." Still in disbelief over the miraculous reunion, she added: I have this very strong belief that God must be...like, whatever I've done, I must've done something good in my life."
Hughes was equally taken aback by the results, saying: "When I heard from Holly, my first reaction was like, 'Oh my God.' I was in shock, I was numb. I have a sister."