Carlos Moya has pinpointed the possible difference between Rafael Nadal and Roger Federer ahead of the second Grand Slam of the season at Roland Garros at the end of the month (28 May).
Nadal and Federer both suffered injury-plagued seasons in 2016 with the former cutting his season short in October due to a wrist injury, while the latter called time on his season much earlier in July owing to a knee injury.
The duo have come back strongly in 2017 and are the two best players in 2017 winning three titles apiece. Federer added his 18<sup>th men's singles Grand Slam title and two Masters titles and was on a 19-1 win-loss run before he announced that he was taking an eight-week break and skipping the clay court swing of the season.
Nadal, on the other hand, has made six finals in the eighth tournaments he has played thus far, and has given no indication that he is planning to take a mid-season break like his rival. And Moya has confirmed that Nadal has no intention of missing Wimbledon, even though grass is not his favourite surface.
Moya also weighed in on Federer's decision to skip the second Grand Slam of the year, and believes it is impossible to play just one event on clay after missing all tournaments on the red dirt leading up to the French Open starting 28 May.
"It doesn't surprise me," Moya told Cadena Cope, as quoted by Tennis World USA. "Because when you don't play any event on clay, it's difficult to play Roland Garros without being ready in terms of matches."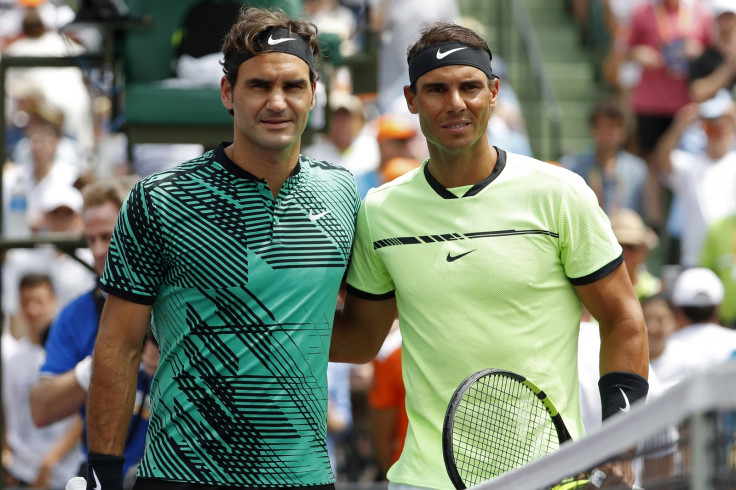 "Situations are different. Roger was injured for six months, he is five years older, but they are two different players. It's possible that Roger doesn't need the confidence that competition gives you, while Rafa needs to feel the ball. So he will go to Wimbledon," Nadal's coach added.