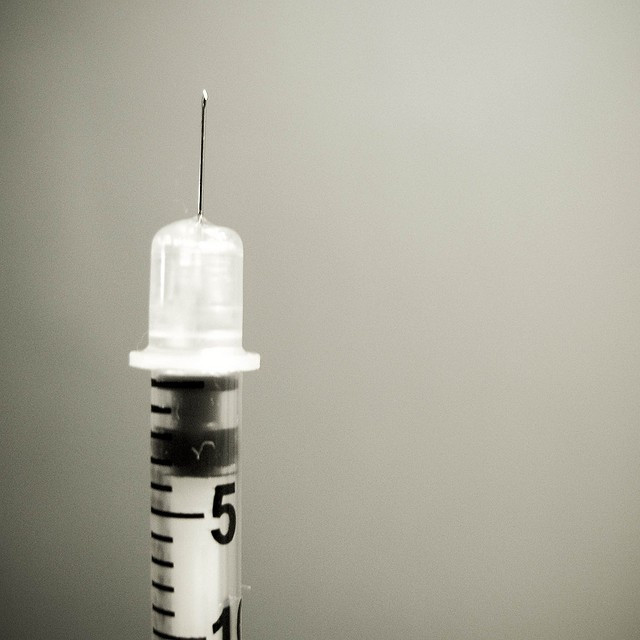 A powerful painkiller has suddenly become a "serious health threat" in a California county where it killed six people and caused dozens to be hospitalised. The deaths mark the first major wave in Northern California of the illegal sales of fentanyl, a fast-acting synthetic opiate that's causing deaths nationwide among users seeking to get high. Sales and heavy use began on the East Coast.
"We hoped it would never come here. But it was only a matter of time before it came this way," John Martin, a special agent in charge of the San Francisco office of the federal Drug Enforcement Administration (DEA), told the Sacramento Bee. "This is a big priority for the DEA nationwide. It is a serious health threat."
Matin said it wasn't yet clear if the sudden deaths that occurred within a week was due to a "bad batch" of fentanyl. "We just don't know," he added. "People need to understand the risks of purchasing street drugs."
Fentanyl can be 80 times stronger than morphine and 100 times stronger than heroin. "It's very worrisome when you hear the stories of people taking one or two pills and suddenly they collapse," a public health officer told KCRA.
Heroin laced with fentanyl was believed to be responsible for 74 overdoes in 72 hours in Chicago late last year. It's often created in powder form when it is illegally manufactured, and pressed into tablets of other drugs or sold as other opioids such as heroin or OxyContin.
Sacramento authorities believe many who ended up in hospital after ingesting fentanyl thought they were buying another street painkiller called Norco. Dr. Randall Stenson, an addiction specialist and medical director of a Sacramento opiate recovery clinic, said a fentanyl overdose can be fatal within minutes.
"If an individual is not careful about how much they are ingesting, it can easily overwhelm the breathing center" of the brain, he told the Bee. "It's very quick. In some cases if you inject too much you could stop breathing with the needle still in your arm."
People using street drugs should know "that there is absolutely no quality control" of what they're buying, he warned. "You have no idea what you are putting into your body."
The fetanyl use is just one part of runaway opioid abuse in American that's causing thousands of deaths. According to the Centers for Disease Control and Prevention, 78 Americans die every day from opiate overdoses, fueled by an increase in the number prescription painkillers.