Skid Row: States of emergency in US cities as homeless crisis declared 'worst man-made disaster'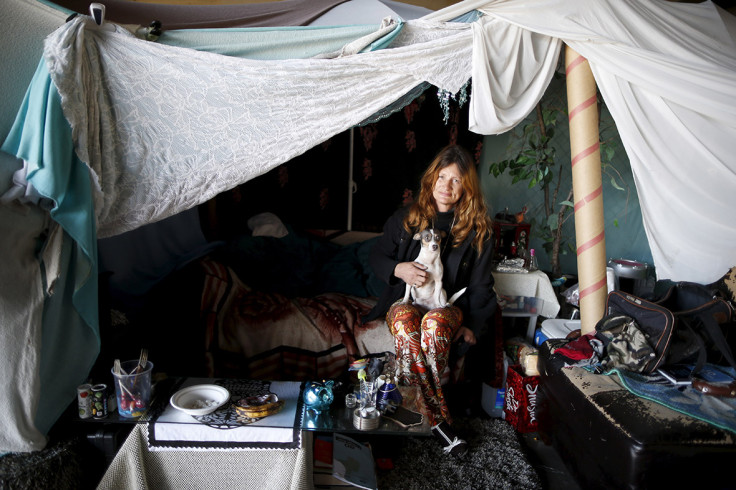 An increasing number of American cities including Portland, Denver, Seattle, and the entire state of Hawaii, are amongst those worst hit by the problem of homelessness.
"We know that we have many individuals and families in Hawaii that are homeless, not only during the holiday season but year round," Scott Morishige, the Hawaii governor's coordinator on homelessness, told Press TV. "We're committed to being able to respond to that need."
Skid Row, the 50-block area of downtown Los Angeles, contains one of the largest stable populations (between 3,000 and 6,000) of homeless people in the United States. The shanty town of tents and cardboard boxes is growing larger. Official statistics for homelessness in Skid Row has increased by 12% but experts think the figure could be much higher.
"I don't care what anyone says; homelessness is an epidemic across the United States," Reverend Andy Bales, the chief executive of the Union Rescue Mission, told Sky News. "Skid Row is an absolute disaster. In fact it is the worst man-made disaster in the US.
"The violence, the chaos has greatly increased. It is startling. Most of all we need a change of heart about these precious people who are dying on our streets."
He describes a $100m pledge by the city of LA to help Skid Row as "a start", but says the whole structure of public services need to be re-thought to tackle the complex issue.
Actress Emmy Rossum, who plays Fiona in Shameless, spent her Christmas Eve helping to feed around 3,000 homeless people in downtown Los Angeles. Rapper Pharrell Williams was also there, wearing a Los Angeles Mission apron to hand out food and chat with the homeless.
The largest increase in homelessness was in the nation's capital Washington, DC, where the number of people experiencing homelessness rose by 28% and the number of homeless families went up by 60%. Other US cities including Chicago, Baltimore, Philadelphia and San Francisco are suffering from the same problem.
History of Skid Row in Los Angeles
The term "skid row" or "skid road", refers to an area of a city where people live who are "on the skids", derived from a logging term. Loggers would transport their logs to a nearby river by sliding them down roads made from greased skids. Having accompanied the load to the end of the road, the loggers would congregate and await transport back to the logging camp. The term came to be used to describe a place where people without money and no home coalesce, and has become a generic term for a depressed street in a city.
At the end of the 19th century, a number of residential hotels opened in the area as it became home to a transient population of seasonal labourers. By the 1930s Skid Row was home to as many as 10,000 homeless people, alcoholics and others on the fringes of society.
© Copyright IBTimes 2023. All rights reserved.