The skies turned orange as a heavy sandstorm hit parts of Syria on Monday (7 September) before it swept across other parts of the Middle East on Tuesday (8 September). The unseasonal clouds of dust killed two people in Lebanon and left hundreds more in hospital with respiratory problems. The storm also engulfed Israel, Jordan and Cyprus. "We have had sandstorms before, but not of this intensity. It's very rare for this time of year, too, and it's covering the entire region," a Cypriot metrological office spokesperson told Reuters.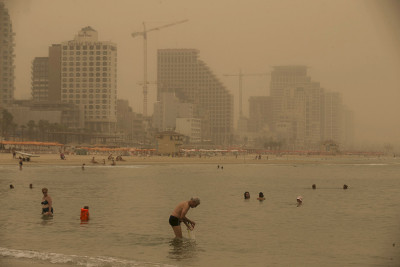 The storm disrupted the fierce fighting in Syria. There were fewer air strikes there, as the storm engulfed the sky, said Rami Abdulrahman from the Syrian Observatory for Human Rights monitoring group.
People across the region posted pictures online of huge clouds of billowing dust. Dust storms frequently hit the Middle East during the summer but usually concentrate on Iraq and Gulf region where clouds of sand are whipped up from arid areas.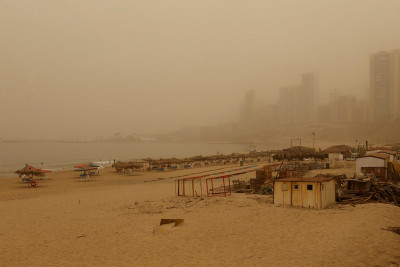 Lebanon's Health Ministry said two people had died as a result of the storm and 750 people had been taken to hospital with breathing problems. The ministry warned people to stay indoors, especially those with health issues, pregnant women and the elderly, and only to venture outside with face masks.