New Sky broadband customers wishing to access pornography will have to specifically request from the provider to remove an installed filter.
Sky made the announcement in response to criticism from the government and campaigners that internet service providers (ISPs) needed to do more to ensure children could not access pornography.
In 2013 Prime Minister David Cameron called on providers to install default filters and Sky announced it would activate them for anyone who requested one. A year later only three per cent of Sky's customers had opted in, but now between 30 and 40 per cent retain the filter.
Now Sky - which along with TalkTalk, Virgin and BT, is one of the "Big Four" ISPs - says it will make it harder for anyone to stumble across pornography by accident. Lyssa McGowan, Director of Communications Products at Sky said: "Customers have really come to appreciate the value of Sky Broadband Shield in protecting their families from unwanted and potentially harmful internet content.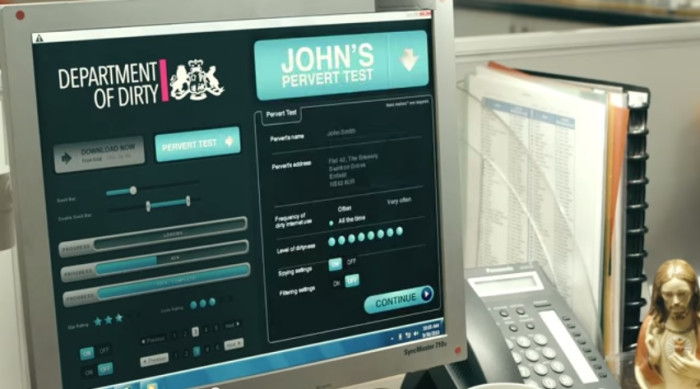 "What we have learnt is that as well as the flexibility to set the right level of protection for their homes, they also want us to make it as easy as possible for them. The simplest thing we can do to help them is to automatically turn on filtering and then allow customers to easily choose and change their settings. This means they can have complete peace of mind that they will protected online from the word go."
However filters have been known to cause problems in blocking access to legitimate websites such as sex education sites. In 2014 Forbes reported that the filters blocked access to a fifth of all sites, including LGBT sites, support groups for victims of rape and even some place names.
Some campaigners believe the filters are no substitute for parents talking to their children about the danger. "Parents should not be lulled into a false sense of security by thinking that switching on filters will automatically keep their children from seeing unsuitable content," said Pam Cowburn from the Open Rights Group (ORG). "Parents need to talk to children about their internet use and help to ensure that they have the skills they need to navigate the web safely."