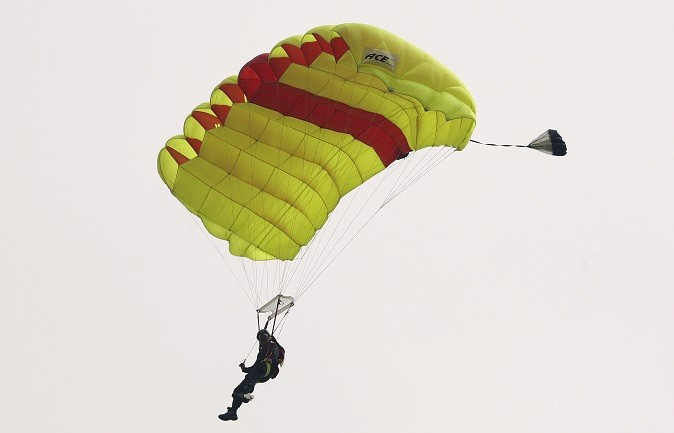 A 93-year-old man is set to emulate the song lyric 'love lifts us up where we belong' by doing a skydive with his wife's ashes.
Jack Hake will show love has no limits - at least not in age terms - by jumping out of a plane with the remains of his spouse Veronica strapped to him.
Jack uses a walking stick to help him get around and spends much of his time taking life easy, but a death-bed vow made to Veronica will see him take to the sky.
Despite the potential hazards of falling 10,000 feet to earth by parachute for someone of Jack's extremely advanced years, he is determined to keep his promise.
They had planned to do the jump together when Veronica turned 95, but she passed away too soon.
Jack told the Bournemouth Echo: "In her last week, when we knew what would happen, I said, 'We'll do this skydive, you and I together'. I plan to make that happen."
He dismissed the risks involved, saying: "It's nothing to be worried about at all.
"I've got to come down one way or another, and I'm not at all afraid. My wife and I have been together since the day we were married, and we've always done everything together, so she'll be right there with me."
Wellwishers have helped him raise his charity target of £155 for the Quarter Jack Surgery & the District Nursing Team.
Those wishing to donate can do so here.