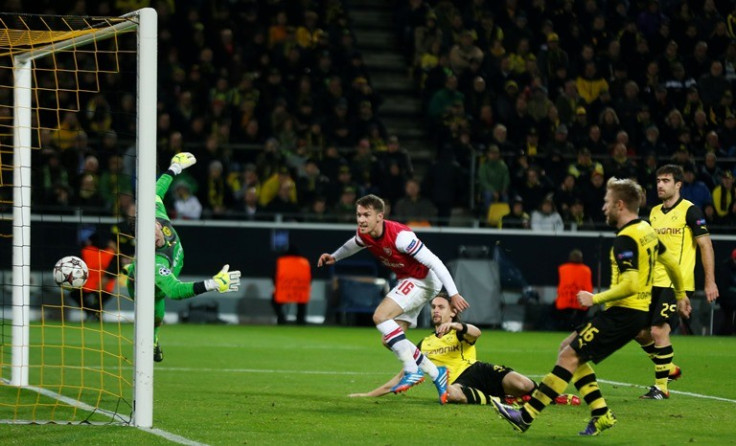 The look of terror on Adrian Chiles's face as he considers quibbling with Roy Keane's half-time analysis will soon be a thing of the past. Live Champions' League and Europa League matches will no longer be screened live on either ITV or Sky from 2015 after BT secured broadcasting rights in an exclusive £897m three-year deal.
ITV has screened Champions' League matches since 1992, but their bid - along with the separate one from Sky - was dwarfed by the bid from BT, which has promised to make at least some of the matches - including finals - free to air.
BT has rapidly become a major player in screening sport since launching its UK sports channels on 1 August 2013 and taking over ESPN. It is screening 38 live Premier League matches this year, plus motor sports and Premiership rugby, and last week announced that two million people had subscribed to its sports channels since the launch, bringing in pre-tax profits of £948m.
The BT deal represents the first time any single UK broadcaster has secured rights to all 350 European matches. Non-subscribers to BT's internet service will be able to watch some games free of charge, and in celebrating their successful bid BT suggested football fans would get better value for money.
BT's consumer division head John Petter said: "Today, to get the whole competition, you typically have to pay Sky £40 or so a month. The pricing is not being announced today, but I can say that this will be far more affordable than currently."
However bosses at Sky put a brave face on, suggesting that BT had paid over the odds to win the bid.
In a statement Sky said: "We bid with a clear view of what the rights are worth to us. It seems BT chose to pay far in excess of our valuation. There are many ways in which we can invest in our service for customers. We take a disciplined approach and there is always a level at which we will choose to focus on something else. If we thought it was worth more, we'd have paid more."
Meanwhile an ITV spokesman said: "ITV is proud to have been the UK free to air broadcaster of the Champions' League, since it launched in 1992, and of the Europa League, but we were not prepared to pay over the odds in the latest live rights round. Viewers will be able to continue to watch both competitions free on ITV through to 2015 and we remain the home of live England football."