Sky Q set-top box with 'fluid viewing' technology goes on sale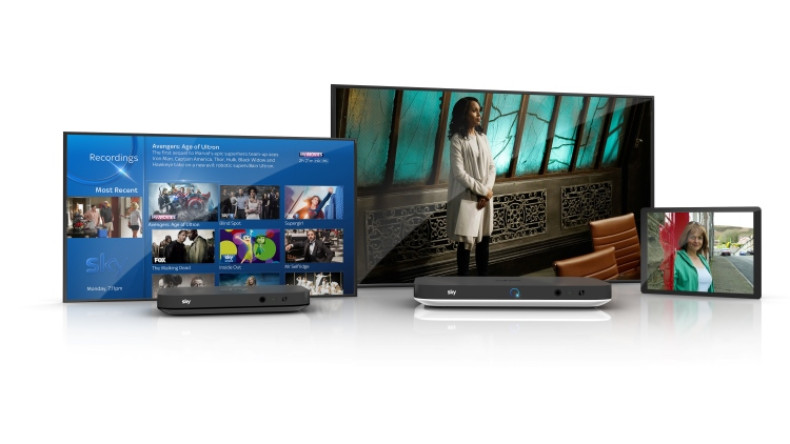 Sky has launched its new, next generation set-top box, Sky Q. The new device will be available for purchase in Sky retail stores across UK from 12 February.
Sky had first announced its intention to launch a new set-top box in November 2015, which promised to bring in "fluid viewing" to its customers. The new service has been launched in efforts to combat other internet-based TV services like Netflix and and Apple TV.
Sky's new set-top box hopes to branch out from the traditional cable TV services and step into internet driven services. Current and new Sky customers can choose to purchase the new set-top box online or order via phone. However, those desiring to pick one up in person will have to wait an additional two days, before they become available in-store.
Sky said, "Sky Q completely reinvents the viewing experience, giving you the option to pause in one room and carry on in another, as well as the number one most requested feature from customers, the ability to take your recordings with you wherever you go — a first in the UK and Ireland."
Sky has said it will begin installation of the set-top boxes from the end of February. The broadcast firm has said that the costs to set up the device will be £99 ($143), with an additional £12 monthly rate, when compared to a traditional Sky cable package. The set-top box hardware has been designed to support "fluid viewing", which means users will be able to pause a broadcasting show in one room and switch to viewing the same programme in another room, either from an app on a smart device or via a traditional cable box.
The Sky Q set-top box also comes with a brand new touch remote and dedicated app, both of which, along with the box can connect to Sky Broadband hubs and will be upgraded to be converted as Wi-Fi hotspots for all Sky customers.