'The slaughter must end' says Amnesty International as global executions hit 25-year high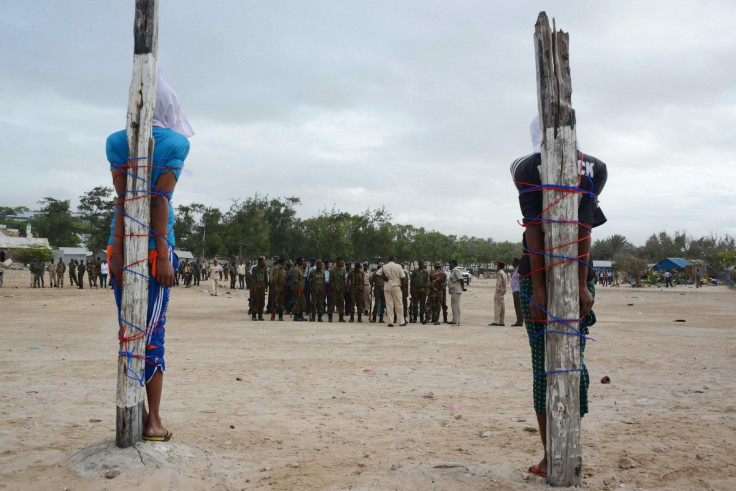 A "profoundly disturbing" surge in the number of executions in 2015 saw at least 1,634 people killed globally, according to a new report from human rights group Amnesty International. The figure does not account for China, "where thousands were likely to have been executed but where the death penalty is a state secret."
The top five executioners in the world in 2015 were named as China, Iran, Pakistan, Saudi Arabia and the US. At least 977 people were killed by Iran last year – up 31% from 2014 – mostly for drug-related crimes. The report also shamed the country as one of the last remaining places on Earth where death sentences against child offenders are carried out. Four people who were under the age of 18 when they committed the crime were put to death last year in Iran.
Amnesty also recorded its highest ever number for Pakistan, which sent at least 320 people to the gallows last year. Saudi Arabia also saw a sharp rise in the number of executions (158) with a 76% increase on 2014. Methods included beheadings and firing squads and corpses were publicly displayed on occasions.
"The rise in executions last year is profoundly disturbing," said Salil Shetty, Amnesty International's Secretary General, in a statement. "Not for the last 25 years have so many people been put to death by states around the world.
"Iran, Pakistan and Saudi Arabia have all put people to death at unprecedented levels, often after grossly unfair trials. This slaughter must end," Shetty added.
After a decade-long hiatus, Chad resumed its use of the death penalty with the execution of 10 people. Figures from Amnesty International put the global death row population at a minimum of 20,292 people.
Although the UK formally opposes the death penalty, the government has been accused of putting its trade relations with countries with poor human rights records first. "Like the Foreign Affairs Committee yesterday, we're worried that the Government has started soft-pedalling over foreign countries' use of the death penalty, preferring to prioritise trade with countries like China, Saudi Arabia or Pakistan," said Kate Allen, Amnesty International's UK director.
"Until recently the UK's policy of seeking global abolition of capital punishment had a clear focus and strategy. Now the death penalty's been thrown into the pot with other concerns and it's much harder to tell whether the Government is prioritising this life-and-death matter.
"If governments in Beijing, Tehran, Islamabad and Riyadh aren't hearing about our outrage at executions after torture and unfair trials, then the executioners are going to think they've got a green light to carry on killing," added Allen. "We want to see the Foreign Office publishing a clear strategy for its anti-death penalty work at the earliest opportunity."
Britain rolled out the red carpet for Chinese President Xi Jinping during a state visit in October last year despite public concern over Beijing's questionable human rights record. Earlier this week, MPs warned that there is an increasing perception that human rights has been downgraded to a less important issue in order to prioritise trade.
© Copyright IBTimes 2023. All rights reserved.