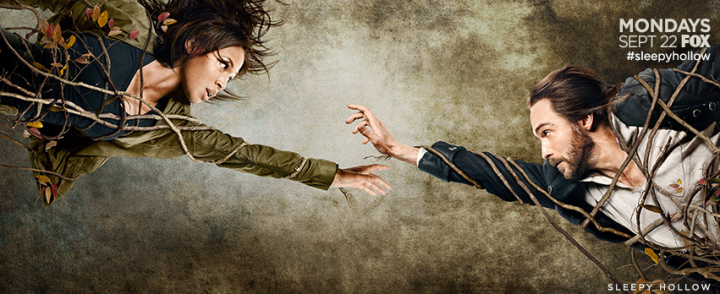 Sleepy Hollow is back on our screens, with the first episode of season two, This Is War, appearing this Monday (22 September) on Fox at 9pm.
The second season of the supernatural thriller will pick up immediately after the spell-binding events of the season one finale.
The premiere episode synopsis released by Fox reads:
"Katrina (Katia Winter) finds himself buried alive in a coffin; Abbie (Jahnee Wallace) is trapped in purgatory; Ichabod's (Tom Mison) wife, Katrina, has been kidnapped by the Headless Horseman; Capt Frank Irving (Orlando Jones) is behind bars for a murder he did not commit; and Abbie's (Nicole Beharie) sister, Jenny (Lyndie Greenwood) is among the wreckage of a horrific car crash. These events were due, in large part, to the shocking revelation that Henry Parish (John Noble), the trusted friend of Ichabod and Abbie, is actually Ichabod and Katrina's son and the Second Horseman of the Apocalypse."
Click here to watch the episode online.
Watch the promo of Sleepy Hollow season two.
Here are a few tweets on the forthcoming season two premiere of Sleepy Hollow.
Don't look back, Season 2 is just ahead. #sleepyhollow pic.twitter.com/hWVF6tsLs5

— Sleepy Hollow (@SleepyHollowFOX) September 20, 2014
Sleep tight, one more night. #sleepyhollow #wariscoming pic.twitter.com/oXGvgfAt02 — Sleepy Hollow (@SleepyHollowFOX) September 22, 2014
Sleepy Hollow tonight WHOOP WHOOP

— little demon (@StelenaIsLove) September 22, 2014
Only good thing about Monday: Sleepy hollow is back tonight. — Beer goggles. (@Amazonnian) September 22, 2014
season 2 of #SleepyHollow so close i can taste it >:) yayy o/

— Nick (@Letmebethepearl) September 22, 2014