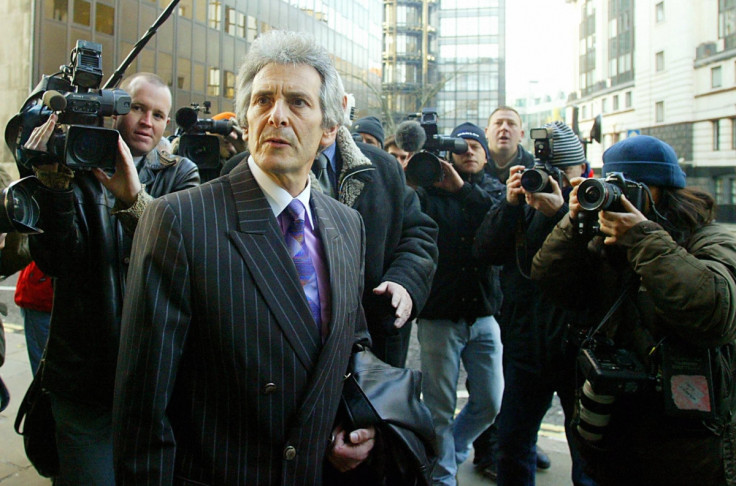 Nicholas van Hoogstraten, Britain's notorious slum landlord, has blasted the "moronic peasants" who want his empty Sussex mansion to be used to house refugees and the homeless. The property tycoon, who now lives in Zimbabwe, has never occupied his sprawling £41m ($59.33m) pile, which remains unfinished after 31 years of construction.
A series of legal troubles, which have seen him jailed for four years after ordering a grenade attack on a tenant and for dealing in stolen goods, and fleeing the country despite having a conviction for manslaughter quashed, have left his opulent Uckfield palace in limbo.
In an incendiary response to a round of newspaper reports which called for Hamilton Palace to be given over to the poor and needy last weekend, van Hoogstraten smeared rough sleepers and Muslim immigrants.
"Even the most moronic of peasants would be able to see from the pictures that we have been busy landscaping the grounds of the Palace," he said. "The 'homeless' – the majority of whom are so by their own volition or sheer laziness – are one of the filthiest burdens on the public purse today.
"The chance of my offering an opportunity for them to occupy Hamilton Palace is just ludicrous. Likewise, my offering accommodation to these Muslim 'migrants' and to encourage their besiegement of our country and the unwarranted plundering of its resources is ridiculous. We should remove them all."
In 2002, van Hoogstraten was sentenced to 10 years in prison for the manslaughter of Mohammed Raja, who was murdered by two hitmen. The conviction was overturned, but in 2005, Raja's family was awarded £6m damages in a civil action, when a judge found that the balance of probabilities was "that the recruitment of the two thugs [by van Hoogstraten] was for the purpose of murdering Mr Raja and not merely frightening or hurting him".
Vowing not to pay a penny, van Hoogstraten removed his assets from the UK and decamped permanently to Zimbabwe, where he owns multiple business interests and is a close associate of Robert Mugabe.
He also denied the suggestion that his mansion was falling to pieces, saying: "Hamilton Palace is far from 'crumbling' and was built to last for at least 2,000 years. The scaffolding only remains as a part of ongoing routine maintenance such a property would require until completion."