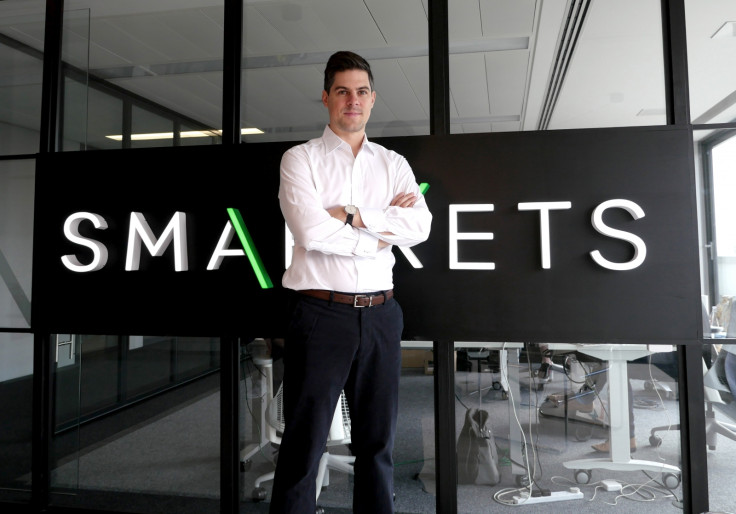 Betting exchange Smarkets more than doubled its annual profits and revenue in the latest financial year, on the back higher trading volumes on its platforms.
The firm, which was funded in 2009, saw profits jump 160% year-on-year to £13.7m in the 12 months to the end of December, while revenue surged 144% to £25.4m. The figures mark the third consecutive year the tech start-up, which allows people to trade sports, politics and current affairs, has reported profitable growth.
"Our mission is clear; we are striving to establish ourselves as a top-tier technology company," said co-founder and chief executive Jason Trost.
"We will continue to further develop our product to deliver a unique and fair trading experience by offering superior technology and industry-leading commission rates and will explore moving into new regulated markets to increase our customer base."
Smarkets added over £2.6bn were traded on its exchange in 2016, up 141% from the corresponding period a year earlier, as the company's near-200,000 users bet on the Cheltenham Festival and Euro 2016, as well as on political outcomes such as the EU referendum and US presidential election.
The introduction of betting exchanges has also further widened the pool of options at customers' disposal and betting on politics is now a massive business in Britain. About £4m were traded on Smarkets during last month's General Election, while a combined £5m were traded on the Brexit referendum and the US Presidential Elections in 2016 and £2.5m on the French Elections earlier this year.
However, in an interview with IBTimes UK, Trost said there was "no money" in political betting, highlighting sports betting continues to make up the lion's share of the profits.
"For me political betting is a about the societal impact, not about revenue," he said.
"As we do a better job of promoting events betting around occasions such as the General Election, I do think society should get more utility out of it."
At the end of last year, the company, which finished in the top five for both the Sunday Times Tech Track 100 and Deloitte Fast 50 lists of the fastest growing private technology companies in the UK, opened its first office in the US and now has locations in London, Los Angeles and Malta.