The betting industry often conjures up pictures of dowdy shops in even frowsier high streets, but Smarkets' headquarters at St Katharine Docks in London look more like a slick luxury flat than an old bookie.
"As a professional software engineer at UBS I was treated as a second class citizen," Jason Trost, the betting exchange co-founder and chief executive, tells IBTimes UK.
"When I set up Smarkets I wanted to make sure we gave our employees the chance to fully unlock their potential. The relaxed environment we have in our offices plays a major role in that process."
The environment is indeed strikingly relaxed. Large flat screens and videogame consoles adorn the common area, while desks are fitted with wheels, to allow employees to move between offices to work on different projects.
Employees even play a part in setting their own salaries, as every six months the company allows them to submit a review of their performance and to request feedback.
Fellow team members and senior staff all the way up to Trost then provide feedback and give their opinion on what they think an employee should be earning, which the latter can take into consideration before presenting a final salary bid.
Trost adds: "Culture is of critical importance for us, even if it might impact the bottom line."
Launching Smarkets
Trost's keen interest in politics was further sharpened when he was introduced to the concept of a betting exchange while at university, on the now-defunct website called TradeSports, which let customers bet on the outcome of the 2004 US Presidential Elections.
"I was really into politics and somehow showed me a website that allowed you to bet on the US presidential election and I thought it was a really cool concept," he says.
"However, despite my background in software engineering and the fact I was a stock trader I couldn't understand the system, therefore I thought: 'There must be a better way of doing this'."
In 2008, one of his friends, who was living in London, pointed him towards Betfair Exchange. However, having found the interface just as confusing, Trost and his friend Hunter Morris decided to quit their respective jobs and set up their own business.
Compared to bookmakers, exchanges are much cheaper because there is no margin built into the odds. Therefore, the markets are more transparent - because you are not betting against the 'bookie' - and give a much better indication of the true implied probability of all outcomes.
Punters can still simply back an outcome like they would with a bookmaker, but exchanges offer them the chance to "sell" their position - betting against a certain outcome - should they wish to do so.
"There is the misconception that betting exchanges and traditional bookies are two complete different entities," explains Trost.
"But in reality, they are very, very similar."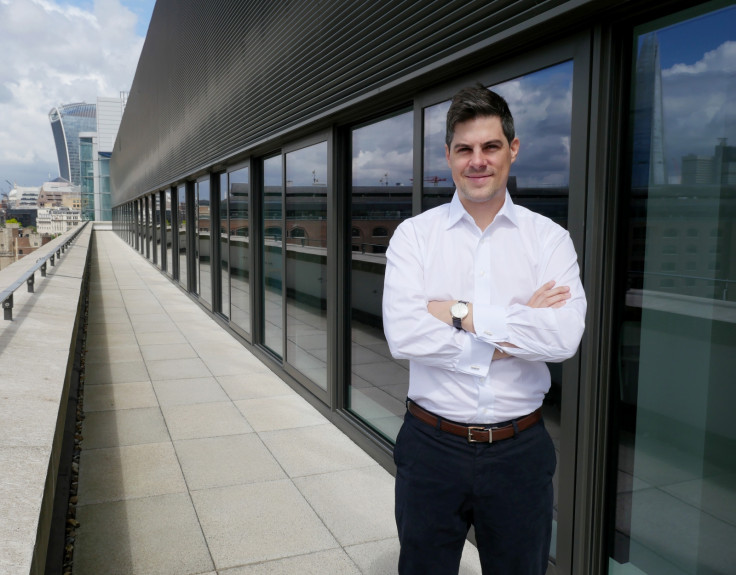 Smarkets only charges 2% commission on net profits per market, while Betfair charges 5% and Matchbook charges 1.7% per bet so the commission can add up quickly for punters making multiple trades.
The introduction of betting exchanges has also further widened the pool of options at customers' disposal and betting on politics is now a massive business in Britain. About £4m were traded on Smarkets during last month's General Election, while a combined £5m were traded on the Brexit referendum and the US Presidential Elections in 2016 and £2.5m on the French Elections earlier this year.
There is no money in political betting
However, while betting on political events is becoming increasingly popular, sports betting continues to make up the lion's share of profits in the industry. Last year, betting on football and horse racing made up a combined 80% of Smarkets' profits.
"There's no money in political betting," says Trost.
"For me political betting is a about the societal impact, not about revenue. As we do a better job of promoting events betting around occasions such as the General Election, I do think society should get more utility out of it.
"The problem is because Betfair and similar websites are represented as gambling websites, people don't trust them as much as they should."
That is why, Trost explains, Smarkets classifies itself as financial exchange, rather than simply a betting website.
"I think this will get people over the hurdle of thinking about as a gambling firm and they will see us more along the lines of Nasdaq and the London Stock Exchange, rather than Paddy Power."
However, Trost adds the company, which last year reported a whopping 1,500% year-on-year growth in profit as it released its first audited annual report, has a number of products in the pipeline, which will make political betting much more accessible to non-gamblers.
While Smarkets accounts for about 5% of the UK betting market, it has never endorsed the brash, bold advertising campaign preferred by most of its competitors.
Instead the the firm, which this year was ranked 12th on Inc's list of the 5000 fastest growing companies in Europe and in the top five on the Sunday Times Tech Track 100 list, prefers to focus its funds elsewhere.
In February this year, it established a new office in Santa Monica, a coastal city west of downtown Los Angeles. The office aims to recruit the best IT and engineering talent available and Trost expects to hire 20 engineers by the end of the year.
The profile of Los Angeles' start-up scene has grown exponentially and has a lot of aspects in common with London's. However, start-ups in California's most populous city do not have to deal with the uncertainty sparked by last year's Brexit vote.
The sector has previously voiced its dismay over Britain's decision to leave the European Union and Trost does not mince his words when it comes the referendum.
"Brexit is an unmitigated disaster for the UK," he says.
"I sincerely hope Theresa May's recent loss of power means that we can somehow reverse the outcome of the referendum. It's beyond belief how bad a choice this has been for Britain."