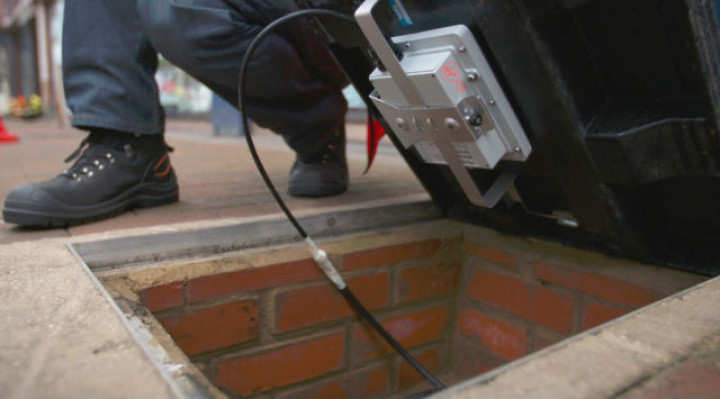 The town of Chesham, in Buckinghamshire, is the first place in the UK to provide free Wi-Fi through its pavements. Installed by Virgin Media, the service offers speeds of up to 166Mbps and is available to everyone from residents and local businesses, to passers-by.
Called Smart Pavement, the system uses a series of Wi-Fi routers installed under manhole covers and hooked up to Virgin's fibre network running under the roads and pavements. Virgin says the signal of each router can travel approximately 80 meters and is aided by strategically placed antennas and replacing metal manhole covers with new resin ones.
Anyone can use the network - not just Virgin customers - and there is no need to make an account. You simply open the Wi-Fi settings on your smartphone, tablet or laptop then connect to the open network. Alternatively, Virgin customers with an Android phone can connect through the Virgin Media WiFi Buddy app. A pilot for now, the service is available to all 21,000 residents and businesses of Chesham.
Although just one Smart Pavement has been installed for now, Virgin has also fitted routers pumping out free Wi-Fi to 'discreet street furniture' across the town. Chesham is also serving as a testbed for a new service from Virgin which allows home broadband users to dole out a portion of their bandwidth to passers-by, who connect to a secure second network broadcast by their home or office router; BT's Wi-Fi with Fon has offered a similar service for several years.
Merely a pilot trial for now, there is no word yet on whether Virgin will roll out its Smart Pavement technology more widely across the UK.
Gregor McNeil, managing director of the consumer division at Virgin Media, said: "Not only is this the first time we've built metropolitan WiFi directly from our street cabinets, it is also the UK's first deployment of a WiFi connected pavement. It is literally public WiFi under your feet. We want to build more networks like this across the UK and encourage more forward thinking councils just like Chesham to get in touch."