Small to medium-sized firms (SMEs) account for 99.9% of the private sector and yet many are struggling to get the finance to grow their own operations. The government's Funding for Lending scheme was launched to help, but figures for March to May this year show a £4.5m net drop in business lending.
The Federation of Small Businesses (which represents 200,000 British firms) says this is a disappointing trend, and has called for a prompt review into the Funding for Lending scheme.
So why are the banks not lending enough to small businesses, and if they won't, where else could those firms seek funding? In an exclusive video special, IBTimes UK looks at the challenges businesses have in finding funding, and what alternatives to the banks are available.
Manos Schizas, Senior Economic Analyst at the Association of Chartered Certified Accountants (ACCA)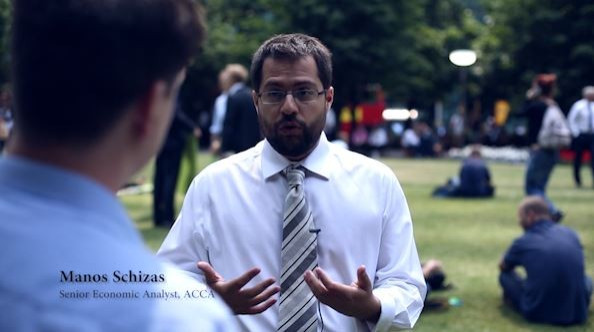 Figures for March to May this year show a £4.5m net drop in business lending. Manos Schizas, senior economic analyst at the ACCA, explained why this was.
"Businesses have been told or they have deduced that they will be turned down when they ask for credit, and therefore they just don't bother because it's a costly and time-consuming procedure to actually put together a case for credit," he said.
"Now if you actually look at the figures it's a fairly even mixture of both of those things, but also there is an additional pressure because essentially finance is there to support growth, and if there just isn't the growth potential out there, there's not enough growth to justify the demand for external finance amongst small businesses."
Shane Croucher, Business correspondent at International Business Times UK
In his March budget, the Chancellor George Osborne extended the FLS scheme by another year to 2015. But as IBTimes UK business correspondent Shance Croucher notes, it's much harder for some industries to get funding.
"A lot of the service-sector firms, especially the new tech ones in Tech City, don't have assets necessarily to offer up as collateral," he said.
"So they can't access funding from the banks anyway because they can't offer up something for the banks to secure themselves in that lending. There's another tension for bank lending where SMEs might not necessarily be able to get finance from those banks."
Rosie Wolfenden, Managing Director at Tatty Devine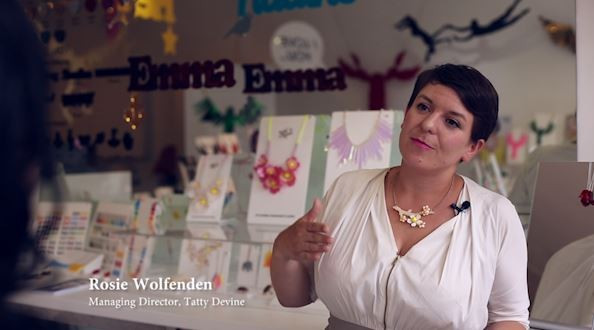 So what other choices do SMEs have? Tatty Devine is a thriving jewellery business in East London. In order to grow their business, managing director Rosie Wolfenden decided to go down the crowd-lending route with Funding Circle, securing £100,000. She explains the benefits of bypassing the banks.
"The government have just pledged £20m to Funding Circle as a way to actually get finance to the SMEs, and it just seemed a much quicker route than any other really," she said.
"I love the idea of crowd funding, and equally I love the idea of crowd lending. Ever since I was a child I thought if everyone could put a penny in a pot you'd have millions, so it's that concept really and it's an incredible opportunity for investors."
Nick Moules, Communications Manager at rebuildingsociety.com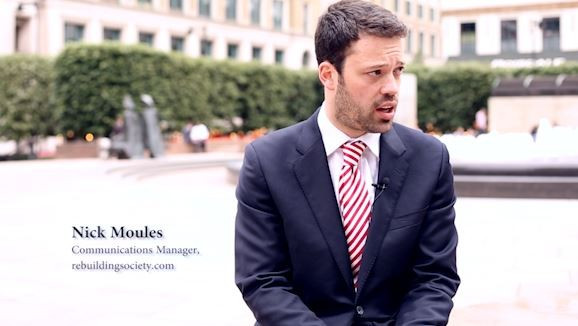 Crowd funding and peer-to-peer lenders provide an attractive alternative to businesses like Tatty Devine that might normally struggle to convince the banks to lend to their enterprise. Nick Moules, communications manager of p2p lenders rebuildingsociety.com, said they listen to all kinds of businesses.
"[We have] no prejudice against any industry. That's the beauty of our website. We've recently funded a pub in Weston Super Mare, and the pub industry is one that a lot of banks have said no to," he said.
"But at the end of the day if lenders can see that a business is a good business, then it doesn't really matter what industry they're in."
Ian Henderson, CEO at Shawbrook Bank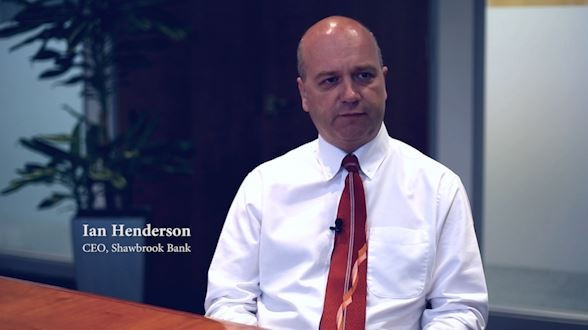 Aside from p2p lenders, business is also booming for the so-called "challenger banks". Shawbrook Bank in Brentwood, Essex is a young challenger bank that in two and a half years has already lent over a billion pounds. CEO Ian Henderson told us why the challenger banks are here to stay.
"A lot of customers are coming our way because the big banks have either said they're full or the service proposition for the big banks is too slow and too bureaucratic," he said.
"I don't think having 85% of the banking market tied up in five institutions probably isn't that healthy as from a competition perspective it's merry-go-round between the big five. There's no doubt market research points to the fact that a lot of consumers, whether they be small business, big businesses, or retail clients, think one bank's the same as the other. That's a natural consequence of that big five domination, and that in turn has created the challenger opportunity, because people are looking for choice, people are looking for a different approach."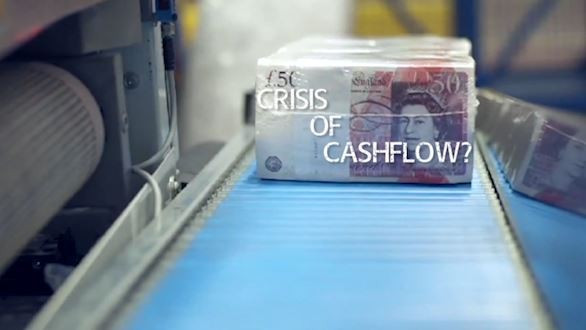 IBTimes UK's documentary news shorts feature is online TV at its best. High-quality reports and investigations, interviews with key players and in-depth analysis give unparalleled insight into the big global stories of the day.
READ:
Mission Impossible: UK Government Efforts to get Banks Lending to Businesses Aren't Working
RBS New CEO Ross McEwan: It's Important We Start Looking After the Heartbeat of the Economy - SMEs [VIDEO]
Challenger Bank Aldermore Boosts Business and Consumer Lending by 60%
Shawbrook Bank CEO Ian Henderson: Big Bank Dominance Unhealthy for UK Financial System
RBS Appoints BoE's Sir Andrew Large to Lead Independent Review of Bank's SME Lending