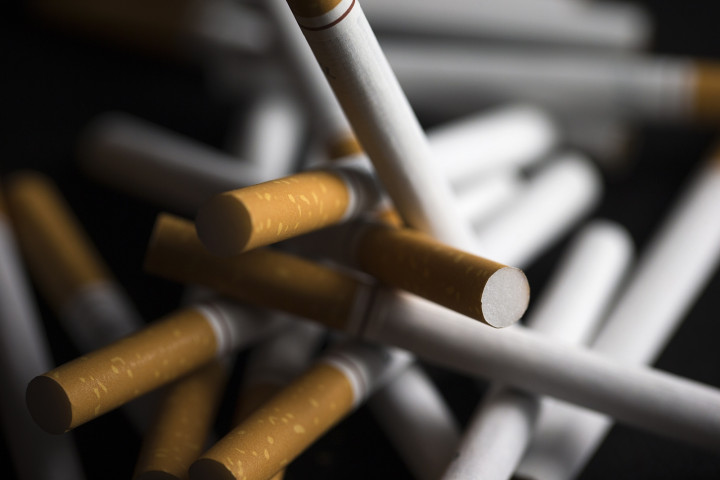 A town in Massachusetts is considering a total ban on tobacco.
Officials in Westminster have proposed a ban on all tobacco sales and will hear public option on the proposal.
"The tobacco companies are really promoting products to hook young people," Elizabeth Swedberg, Westminster's health agent, told news agency AP.
She added that products include electronic cigarettes and bubblegum-flavoured cigars.
"The board was getting frustrated trying to keep up with this."
The American Lung Association welcomed the initiative.
"To my knowledge, it would be the first in the nation to enact a total ban," said Thomas Carr, director of national policy at the group.
"We commend the town for doing it."
The nation's biggest cigarette maker, Philip Morris USA, called the proposal a "bad policy".
"We believe businesses should be able to choose which products they carry," said David Sutton, a spokesman for Altria Group, owner of Philip Morris USA.
"If the ban were to be implemented, adult tobacco and e-vapour consumers could shift their purchases to neighbouring stores.
"The proposed regulations, if enacted, would fundamentally alter these businesses and would likely cost Westminster jobs."
Children Employed in US Tobacco Farms
The proposed ban came a few weeks after a report by rights watchdog Human Rights Watch revealed lax US federal labour laws permit children as young as 12 to be employed across tobacco farms in the US, despite evidence that the work carries major nicotine poisoning risk from handling the tobacco leaves.
Tobacco from these farms is used in the production of popular cigarette brands, like Marlboro, Pall Mall and Newport.
According to the US youth employment laws in agriculture "youths under 12 years of age may work outside of school hours in non-hazardous jobs with parental consent, but only on farms where none of the employees are subject to the minimum wage requirements of the FLSA (Fair Labor Standards Act).
"Youths of any age may work at any time in any job on a farm owned or operated by their parents."