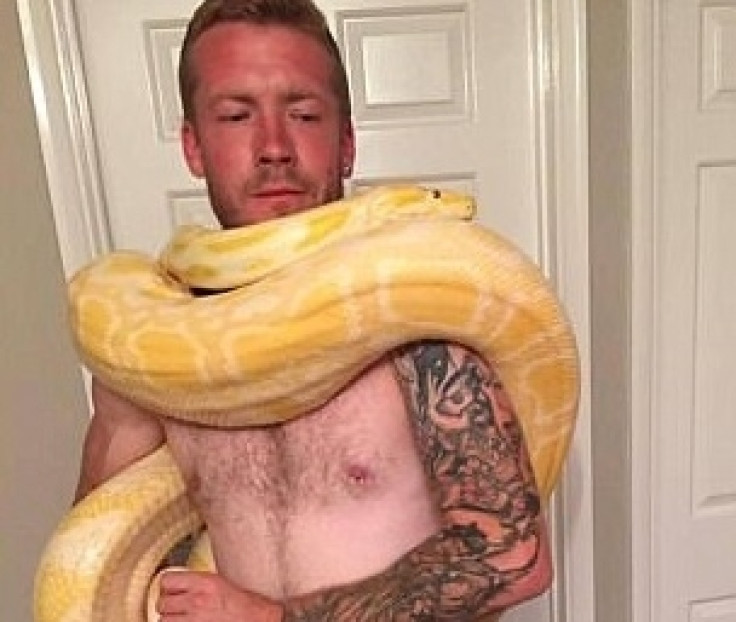 A snake handler found dead next to his escaped pet python at his home in Hampshire was suffocated, a coroner's official has confirmed.
Police said animal lover Dan Brandon, 31, had sustained "serious injuries" when he was found dead in his bedroom on 25 August.
One of his pet snakes – a python that can grow up to 25ft – was outside its pen when his body was discovered.
A coroner's official confirmed a post-mortem had been carried out and that the cause of death was asphyxiation.
Police are not treating the death as suspicious and the python found loose in Brandon's home, in Church Crookham, remains part of the investigation.
A full inquest into his death is due to be held at Basingstoke coroner's court on 22 November.
While pythons have killed humans before, experts believe there has never been such a case in Britain.
Brandon is understood to have lived with his parents in Church Crookham and kept numerous snakes in his bedroom.
Pictures on his social media profile show him holding the reptiles, including an enormous Burmese python.
A friend of Brandon's told The Sun they believed the snake had nothing to do with his death and that the investigation would prove that.
A JustGiving page set up in Brandon's memory is raising money for the World Wildlife Fund and the RSPB.
It reads: "He was obsessed with snakes, spiders, birds and all wildlife ... we have struggled when looking for photos for his funeral to find any when he isn't holding a spider, snake, small bird, toad, slow worm, hedgehog, feeding a fox, stroking cattle, befriending a cat or dog."
It adds: "We will all miss you so much."