After a poor first three quarters of 2017, social media platform Snapchat looks to finally be turning a corner on the back of strong growth.
Revealed in the 2017 fourth quarter earnings report, Snapchat added nine million people. The growth rate (5.05%) was the highest it has been since the third quarter of 2016, when it was 7%.
According to TechCrunch, Snapchat managed to eclipse Facebook's daily active user (DAU) growth rate in the final quarter of 2017. Snapchat's DAU increased by 18% over the year when compared to 2016. Facebook rose by 14%.
Snapchat now has 187 million daily active users.
Despite a tough start with its redesign, Snapchat investors are confident it can fight back against its number one competitor- Instagram. Early reviews of the update were almost entirely negative and people questioned the confusing interface.
According to TechCrunch, Snapchat said: "Updates as big as this one can take a little getting used to, but we hope the community will enjoy it once they settle in."
Snapchat founder and chief executive Evan Spiegel said last year that changes could annoy Snapchat users in the short term.
"There is a strong likelihood that the redesign of our application will be disruptive to our business in the short term, and we don't yet know how the behaviour of our community will change when they begin to use our updated application," Spiegel said.
"We're willing to take that risk for what we believe are substantial long-term benefits to our business."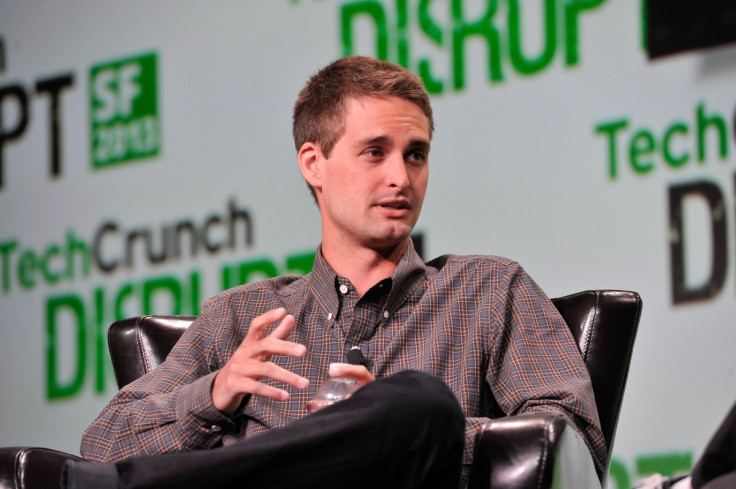 Investors will also be pleased to learn that worldwide the revenue created by each user has risen to $1.53 (£1.10) per quarter, compared with 90 cents at the start of 2017. North America was responsible for the most revenue and the average Snapchatter there created $2.75 per quarter.